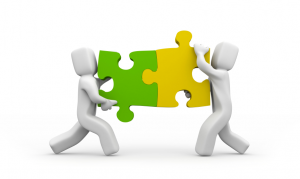 Internet calling company Skype said Sunday that it has entered into a definitive agreement to acquire GroupMe, a startup that offers a free group text messaging and conference call service on mobile phones.
Skype did not disclose how much it is paying for GroupMe in New York.
According to the company, set up in 2010, GroupMe offers its application on Apple's iPhone, Research In Motion's BlackBerry, and phones running the Android operating system and in July, it also launched a version of its application for Microsoft's Windows Phone 7. A short message service (SMS) version for users without smartphones is also available in the U.S, the company added.
GroupMe pointed out that earlier this month it launched a new version of its application that supports direct messaging to a person in the group, and "questions" that can be directed to a few people, members of a group, or all known users, or broadcast over Twitter and Facebook.
GroupMe 3.0 also allows users to manage groups, send messages, share photos, and ask questions from a website, without downloading the application, sources said.
As part of the deal with Skype, GroupMe will remain in New York, with its team intact, and working on its standalone application, GroupMe said. "The major difference will be that we will now have access to Skype's 175 million monthly connected users," it added.
"GroupMe will continue to be a separate application," a Skype spokeswoman said. "Skype and GroupMe will work together on integration areas," she added, but did not provide details.
For Skype, which already offers voice and video services, the acquisition of GroupMe will add the ability to offer text messaging for groups as well. Through the acquisition, Skype continues its drive to provide global multi-modal and multi-platform communications, the company said.
Microsoft said in May that it has agreed to buy Skype for US$8.5 billion. Once the merger is complete, Microsoft plans to add Skype support to its Xbox and Kinect gaming devices and Windows Phone mobile OS, and connect Skype users with its own Lync, Outlook and Xbox Live communications services.
Microsoft said it will continue to invest in and support Skype clients on non-Microsoft platforms. The proposed acquisition received clearance from the U.S. Department of Justice in June, as a key step "in the global regulatory approval process," which may need clearance from European regulators as well.
"The deal is subject to customary closing conditions and potential regulatory approvals, and will likely be closed by the end of this month," the spokeswoman said. "GroupMe will continue as a separate and independent company until the transaction is closed," she added.