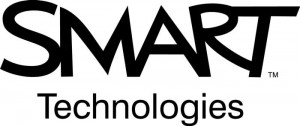 SMART Technologies has announced its support for Microsoft Lync 2010 through its SMART Meeting Pro software and SMART Board interactive whiteboards and displays, which deliver a collaborative meeting room experience.
SMART's visual collaboration solutions include interactive whiteboards and displays, intuitive collaboration software, services and remote collaboration tools and can be combined with a variety of industry-specific applications.
Microsoft Lync 2010 is a unified communication platform that connects users in multiple locations and allows them to communicate using a single application for real-time audio, visual and online collaboration. SMART said its visual collaboration solutions and Microsoft Lync 2010 will transform any meeting into an active, collaborative work session.
Full details of this combination will be available closer to the release date in Q3 2012.
SMART added that the combination of Microsoft Lync 2010 and SMART's visual collaboration tools allows users to connect to each other using video and audio, and share information on the SMART Board interactive whiteboard or display.
The combined products allow in-room and remote users to share data from any application, use digital ink to write notes in documents and capture ideas from all participants. Every individual can participate fully in meetings, regardless of location.
"SMART recognises that unified communication products along with SMART's visual collaboration solutions are key to meeting the needs of many business customers," said Linda Thomas, VP of products at SMART Technologies.
"SMART products combined with Microsoft Lync 2010 will allow for real-time data sharing and visual collaboration in any meeting location," she added.