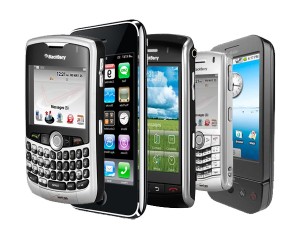 Worldwide smartphone sales to end users soared to 149 million units in the fourth quarter of 2011, a 47.3% increase from the fourth quarter of 2010, according to Gartner.
Total smartphone sales in 2011 reached 472 million units and accounted for 31% of all mobile devices sales, up 58% from 2010.
Smartphone volumes during the quarter rose due to record sales of Apple iPhones. As a result, Apple became the third-largest mobile phone vendor in the world, overtaking LG. Apple also became the world's top smartphone vendor, with a market share of 23.8% in the fourth quarter of 2011, and the top smartphone vendor for 2011 as a whole, with a 19% market share.
"Western Europe and North America led most of the smartphone growth for Apple during the fourth quarter of 2011. In Western Europe the spike in iPhone sales in the fourth quarter saved the overall smartphone market after two consecutive quarters of slow sales," said Roberta Cozza, principal research analyst at Gartner.
The quarter saw Samsung and Apple cement their positions further at the top of the market as their brands and new products clearly stood out. LG, Sony Ericsson, Motorola and Research In Motion (RIM) again recorded disappointing results as they struggled to improve volumes and profits significantly. These vendors were also exposed to a much stronger threat from the midrange and low end of the smartphone market as ZTE and Huawei continued to gain share during the quarter.
Worldwide mobile device sales to end users totaled 476.5 million units in the fourth quarter of 2011, a 5.4% increase from the same period in 2010. In 2011 as a whole, end users bought 1.8 billion units, an 11.1% increase from 2010.
"Expectations for 2012 are for the overall market to grow by about 7 percent, while smartphone growth is expected to slow to around 39 percent," said Annette Zimmermann, principal research analyst at Gartner.
In the fourth quarter of 2011, Nokia's mobile phone sales numbered 111.7 million units, an 8.7% decrease from last year.
"Samsung closed the gap with Nokia in overall market share. Samsung profited from strong smartphone sales of 34 million units in the fourth quarter of 2011. The troubled economic environment in Europe and Nokia's weakened brand status posed challenges that were hard to overcome in just one quarter," Cozza said.
"However, Nokia proved its ability to execute and deliver on time with its new Lumia 710 and 800 handsets. Nokia will have to continue to offer aggressive prices to encourage communications service providers (CSPs) to add its products to portfolios currently dominated by Android-based devices," Cozza added.