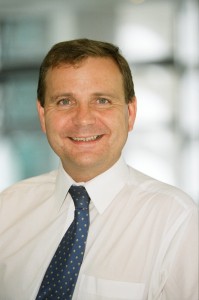 The future of big data as something that any company can capitalise on is as a cloud service, says Andrew Sutherland, senior VP of technology at Oracle EMEA.
Sutherland was talking about big data at a briefing in Naples, Italy, where Oracle are currently competing to defend Team USA's America's Cup trophy.
The data analytics that are needed to improve a sailing team's chances of victory were used as a backdrop for Oracle to discuss big data and in particular its Big Data Appliance, which was released earlier this year.
However, Sutherland said he believes that whilst a physical appliance is the best available option to take advantage of the data explosion now, the future of big data is in fact in the cloud.
"I do see the provision of cloud as a deployment of big data. Cloud will release big data to the mass markets," he said.
"A lot of people who find it difficult to purchase their own equipment will have access to big data through the cloud. So I do see in the future big data offered as a cloud service," he added.
Sutherland also predicted that in the years ahead big data will change from something that companies should be accessing to something everybody accesses but where the competitive advantages arise from how it is analysed.
"I think what we are going to see links to the analogy of drilling for oil. There is already some oil out there but you'll start to see a pulse to that being accessed. People who didn't think they could use certain data will start using it, so volume will grow and we will get into the mid-market area," Sutherland said.
"Then they'll start instrumenting more of what they do with the data. The relationship between multiple sources will become most significant. A lot of information will come when you cross-correlate across sources. So we will start to be able to integrate multiple sources of data. The ability to look at it all together will be what drives big data forward," he added.
Sutherland concluded that Oracle is not threatened by the possibility that social media leaders like Twitter and Facebook could begin to offer their own analytics tools that could provide more insight to companies than what external vendors could provide.
He said that he can only see them offering basic analytics tools and that the real benefit of big data comes from answering personalised questions, which Twitter and Facebook would not be able to do.
"What big data offers you is a playground for questions. You need somewhere where you can not only collect and take in all the data out there  – but somewhere you can actually start asking and getting answers from questions about that data. Only you can think up the questions," he said.

Ben Rossi, sub-editor at CNME, is reporting live from Naples, Italy. You can follow us on Twitter @ComputerNewsME.