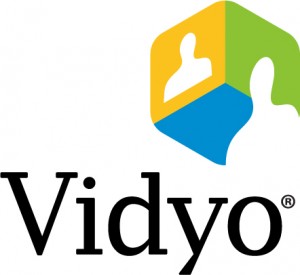 Vidyo is announcing a new program for service providers, enabling cloud-based video services it said could sell for $30 per month.
The offering, called White Label Service Provider Program, would enable network providers to quickly set up cloud-based videoconferencing infrastructure and then wholesale the service to other providers such as ISPs who may not have the means to deploy it themselves, said CEO Ofer Shapiro.
Retailers of the service, which Vidyo calls virtual operators, could sell to end user customers for $30 per user per month, Shapiro said. Videoconference participants connecting via traditional video gear could be patched in for 2 cents per minute, he said.
Vidyo's strength is connecting any type of video-capable device with any other and optimising the quality of the session based on the hardware capabilities and network performance on each link, all via a software-based router.
Its technology eliminates the need for compatible multipoint control units at each participating site in a videoconference and replaces it with Vidyo clients on each machine connecting via a Vidyo Router.
The company is announcing the white label program at Enterprise Connect this week in Orlando.