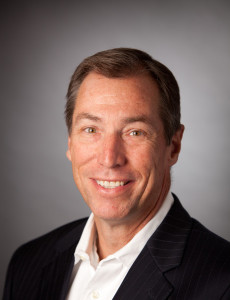 VMware has announced new programmes and updated solution competencies to its partner network.
The company has introduced its Partner Professional Services Programme, which will enable consulting partners to sell and deliver their own services engagements.
This programme will be available to a limited number of pilot partners in the first half of FY15, and is expected to expand in the second half of FY15.
Eligibility will initially be focused on partners that have demonstrated expertise in selling and delivering software-defined data centre solutions.
Partners will have cost-free access to software-defined data centre architects and experts.
In addition to training discounts and access to VMware architects, customer-focused labs will be offered to partners to accelerate time to self-sufficiency.
"As companies face new challenges in this liquid business environment, the ability to deliver dynamic services offers new and exciting opportunities for our partners," said Dave O'Callaghan, Senior Vice President, Channels and Alliances, and co-leader, Global Partner Organisation, VMware. "At Partner Exchange, we look forward to closely engaging with our partners to capitalise on these new opportunities in this services-centric world."
VMware's vCloud Air Network Programme will also expand to include managed services opportunities for vCloud Air Network service providers, enabling partners to use the service as their core infrastructure while differentiating through their managed services.
The new managed services model will be available in Q2 to qualified service providers.
"At VMware, together with our robust partner ecosystem, we continue to help transform some of the world's leading companies," said Todd Surdey, Vice President, Strategic Alliances and Emerging Partners, and Co-Leader, Global Partner Organisation, VMware. "We come together with our strategic and emerging partners to empower business transformation in the mobile-cloud era."
VMware has also introduced new and revised solution competencies for the VMware Partner Network.
Its Mobility Management Solution Competency is now available to partners in the mobility management space, and provides AirWatch enterprise mobility management technology training within a programme framework.
Partners achieving the competency are eligible for solution rewards rebates when they sell AirWatch products and the VMware Workspace Suite.
The Software-Defined Data Centre Competency will be available in Q2 and  will encompass elements of VMware Networking, software-defined storage, server virtualisation, Management Operations and Management Automation Solutions Competencies, and rewards partners who have invested in all five competencies.