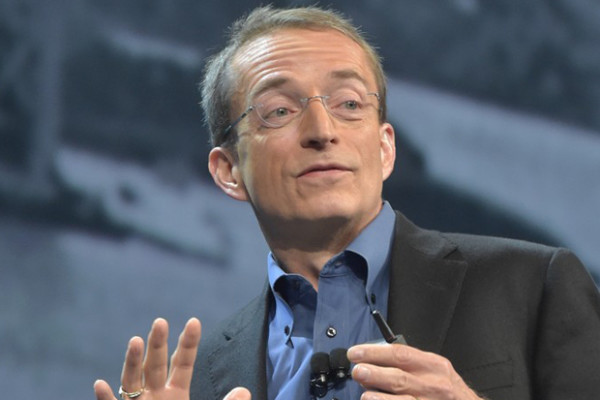 During the RSA Conference held last week, VMware CEO Pat Gelsinger announced that they are currently positioning the company's NSX network virtualisation product as a tool for encrypting data in flight and at rest, in the public cloud or on premises.
According to Gelsinger, the move is an attempt to showcase NSX – one of the two major network virtualisation platforms on the market along with Cisco's Application Centric Infrastructure (ACI) – as not just enabling software-defined networking (SDN), but being a serious security tool as well.
His keynote at RSA also came at a time when three high-ranking executives have announced they're leaving VMware and a merger between partner company EMC and Dell looms over the company (both VMware and RSA are part of the EMC federation of businesses).
Gelsinger said one of his biggest concerns about security is C-level executives' different takes on the threat landscape. CEOs, CIOs and CISOs each have different priorities in protecting an enterprise, Gelsinger said, citing a survey of 1,000 executives. "Unless this is better addressed, there's always going to be a fundamental mismatch in how companies are applying (security) against their business objectives," he said.
VMware is in a unique spot to be a security broker because its virtualisation software can be a "critical layer to enable a secure architecture," Gelsinger noted.
The company's NSX Distributed Network Encryption, which Gelsinger is demonstrating at the conference, allows users to drag and drop security policies onto an overlay, encrypted network. All traffic on that network is automatically encrypted, whether the virtual machines are in a VMware-based private environment, or in a public cloud like Amazon Web Services. "Literally we can have an end-to-end, multi-cloud, public-to-private encrypted environment being deployed," Gelsinger said.
Already half of NSX sales are driven by security functionality, he said. The product's ability to micro-segment the network, install virtual, distributed firewalls and enforce encryption policies across networks are common use cases.
VMware is keeping a high profile on the security front even as it deals with a turbulent past couple of weeks. In late January, news broke that CFO Jonathan Chadwick would be leaving. That was followed by word in late February that Martin Casado, GM of the networking and security business, was exiting to join a venture firm, and just this week, President and COO Carl Eschenbach's planned departure came to light.
Gelsinger played down the changes, saying, "We believe this is simply a period of transition." Casado and Eschenbach's moves were "very personal decisions," he said. Eschenbach's plan to become a partner at Sequoia Capital is a lifestyle change that had been discussed for months. VMware planned for it by bringing executive Maurizo Carli from Europe to the U.S. to take over sales, which Eschenbach had overseen.
Casado had a "very unique opportunity" to join Andreessen Horowitz after almost four years at VMware since his startup was bought by the company for $1.2 billion. VMware has a "scale-proven executive" in former Broadcom and Cisco executive Rajiv Ramaswam taking over the networking and security business unit. "We believe we're well-positioned for the future," Gelsinger said.
Undoubtedly, the Dell-EMC deal continues to loom over VMware, but Gelsinger says he positions it in "a very trivial manner." He's spoken to 250 to 300 customers who have been curious about the deal, but he said VMware's strong fourth-quarter results did a lot to assuage concerns.
"I had a majority shareholder called EMC. As the deal finishes I'll have a majority shareholder named Dell. And other than that, not much changes," Gelsinger said. "We have an independent company, an independent board, an independent ecosystem and unique customers and products. I am deeply committed to sustaining our independence going forward, even as Dell will help drive our growth."
Originally published on Network World. Reprinted with permission from IDG.net. Story copyright 2017 International Data Group. All rights reserved.