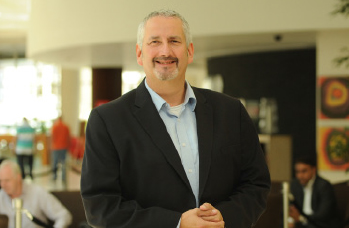 Every year Westcon Middle East participates at the regional ICT technology show, GITEX by hosting its partners at its lounge in a series of business-to-business reviews.
Steve Lockie, Group Managing Director, Westcon Group, says, "In this manner, we showcase the entire Westcon Comstor Group portfolio including our training, support, professional services and logistical services offerings."
According to Lockie, GITEX is an ideal place to connect with partners.
"Our 'Connect' lounge is central to this and offers partners an opportunity to have true business-to-business reviews.
"The show is highly relevant in bringing together the key decision makers in the region in an environment where we can share our mutual business plans and strategies."
Over the next few months, the company is looking to extend the Comstor Edge initiative, which was launched last year, to the Westcon business.
"In terms of channel enablement, training is a big focus for us. We are a huge believer of skills transfer. The other major focus area, which is the key objective with the Comstor Edge programme is Marketing-as-a-Service. Here we work very closely with our partners to create demand in their end user base by providing them with marketing support," adds Lockie.
In terms of technologies, the distributor is betting big on cloud services, mobility and security solutions.
He says, "With cloud services and changing consumption models, the region will be highly impacted. We also see threat identification, prevention and remediation at the edge and in mobility, especially in wireless mobility gaining huge traction.
We are seeing the most growth in mobility and security around that mobility."