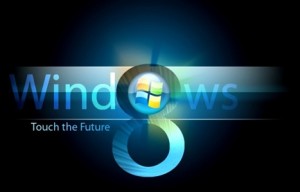 Windows 8 on ARM, dubbed WOA by Microsoft, could offer a platform for workers wanting to run Microsoft Excel, PowerPoint and other Office apps on a touchscreen tablet.
To some workers, a touchscreen tablet with Office apps from Microsoft can't arrive soon enough. Reportedly, it will arrive late this year.
"A lot of business users could quickly become tablet users to get to Office apps," said Brian Reed, the vice president of products at BoxTone, a mobile device software management company.
"The big [apps] that matter are spreadsheets [with Excel] and PowerPoint. Nice presentations are hard to do with third-party apps now on iPads and Android tablets," he added.
Reed foresees many healthcare institutions replacing old desktops with tablets for the sake of the portability. With the addition of familiar Office apps, a Microsoft tablet could be a hit in that industry especially, he said.
Intel and AMD are building chips for Windows 8 computers as well, but the use of the ARM architecture, already widely used in smartphones, was announced Thursday by Microsoft .
In a blog , Microsoft detailed how Windows 8 will run on ARM for various form factors, including tablets, laptops, ultrabooks and desktops, and said the OS will include new desktop versions of the Microsoft Word, Excel, PowerPoint and OneNote, codenamed "Office 15."
The combo of WOA and Office 15 on a touchscreen tablet is what has many industry observers excited.
"Microsoft will have Office apps for ARM running on the desktop mode and they will support touch," said Al Hilwa, an analyst at IDC. "That can be a huge differentiator for Microsoft, especially with business customers."
Microsoft's blog notes that WOA will run the Windows desktop interface, not just the Metro interface, which is expected to also please IT shops. Preston Gralla, a Computerworld blogger, noted that the WOA move shows that Windows 8 is primarily aimed at mobile devices such as tablets and "shows that Microsoft recognises its future isn't based solely on traditional PCs."
Hilwa said it appears Microsoft is making a distinction between the amount of touch support that will occur in a Metro-style interface and a desktop interface, adding that Microsoft has to further clarify its intentions.
It's possible that Microsoft will deliver Intel- or AMD-based tablets from Microsoft before WOA tablets, Hilwa added. Both companies "are working hard on improving the mobile aspects of their chips at breakneck speed."