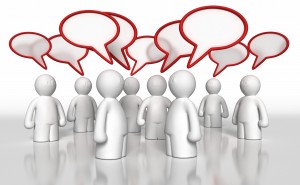 A CNME-Citrix CIO roundtable in Kuwait reveals that the local market fears that virtualisation and cloud computing may have to wait for better infrastructure.
There is a sense of inevitability about the rise of virtual computing and the cloud. Like another major climatic shift, we are returning in some senses to the paradigms of the mainframe age with users being serviced from a central point via local terminals and devices that are reduced from compute engines to view/input screens and keyboards.
What is ironic about this is that it's set against a background of increased commoditisation of compute power – laptops have never been cheaper but, as Alec Filocca, regional marketing manager of leading desktop virtualisation player Citrix, pointed out at a recent CNME CIO roundtable in Kuwait, "the cost of maintaining hundreds of desktop systems is no longer viable".
That's because each desktop and laptop has to be managed centrally, upgraded, debugged and personalised to each user. In most IT shops, requests for support are growing out of control as the PC environment gets more complex. A major new roll-out like Windows 7 merely ramps up the pressure to intolerable levels.
Analyst groups and industry watchers believe that the shift towards desktop virtualisation is probably now unstoppable for large enterprises. Gartner, for example, believes that 40% of all desktops will be virtual within the next two years. "Increasingly, we'll all be delivering IT as open-demand services," Filocca claims. "The shift to server virtualisation was step one, now we're moving on to other areas such as desktop virtualisation and network virtualisation. That's really exciting with, for example, appliances becoming virtual appliances."
However, a dose of reality in Kuwait suggests that the shift may not be universal. "Here we have a problem with the infrastructure," explains Abdulnaser Al-Turkait, IT Department Manager of Salhia, a real estate group. "Many of us are still using DSL, so data transfer is expensive. To move down the virtualisation route, we need to be abvle to rely on the network."
Although a fibre roll-out is underway in the country, priority is being given to government departments. According to Amr Moussa, IT Manager of manufacturing company the SGI Group, "Internet speed is very limiting for us here as well as costly. Yes, we see clouding [cloud computing] as the future but at the moment it doesn't help us. Only government can afford the sophistication of cable. The challenge I'm facing is this: connectivity to the data centre is hard, bandwidth is a problem so how do we cope as the business expands?"
Attendees at the roundtable questioned whether the same drivers affect the local market as more sophisticated markets such as Europe and the US. While data centre costs, power consumption and IT staff costs are focusing more western IT directors to shift towards virtualisation, in the region it is the need for greater business agility and more control of company data that rank as important. With so many expats working across the Gulf and able to take IP and company data with them when they relocate to other parts of the world, the argument that desktop virtualisation locates all company data centrally in the server cabinet strikes a strong chord. "Security is always an issue," agrees Moussa.
"The way desktop virtualisation helps" explains Filocca, "is by isolating all the elements of the business at the server level and then delivering the relevant mix of apps, services and company data to each user. What you're effectively doing is creating a private cloud within your organisation. The challenge comes when you want to extend it outside – what then? By making the move to virtualisation, you're cloud enabled with a secure bridge between your data centre and the cloud vendor's server."
Attendees were sceptical. Al-Turkait pointed out that "banks are using their own cloud solutions but they're keeping them private because of security concerns". That, of course, is common worldwide. Robin Tapp, MD for client services for UK-based, hosted desktop virtualisation player Molten, explains: "We spoke to a US bank who were expanding their desktop virtualisation greatly for security reasons. They originally went to the technology for cost reasons but chose to expand after they perceived an operational management benefit."
If server virtualisation is a given these days, are local players worried about the complexity of managing a move to desktop? "I think mentalities are different in this region," says Moussa. "We moved to virtualisation three years back and it's much easier managing distributed branches. For us, the simplified maintenance has allowed us to save costs and so increase company profit."
Of course, with any type of computing paradigm shift, there are education issues. Although virtualisation is an obvious shift towards the cloud, nobody is seeing it as an end in itself. "We see it as an end game," says Moussa sadly. What he means is simply this: the end of the traditional role for the IT manager. "That's so true," agrees Mohamed Salim Ali, COO of mobile app developer iSys. Losing time to help desk queries would be welcomed by all, but what new roles would be found for IT support staff in the brave new world of desktop virtualisation?
"I think the drive towards this will, in Kuwait, come from government," says Ahraf Abdou, Senior IT & Communications Specialist Engineer for start-up SI ACCRE. With over two decades in government, Abdou is now bidding for a number of prestigious government projects that will roll of services across local offices, based on desktop virtualisation. "In some cases, I know the shape of the network, the size and the need for desktop virtualisation, but not the details of what services will be run. But this is a clear trend."
It's a trend that Citrix is riding. Filocca is very bullish about the new Citrix Receiver – a lightweight software client that enables application and desktop virtualisation on any device. "What that means, for example, is that could roll out Windows 7 across both PCs and devices – access Windows 7 apps on an iPad even! Because virtualisation uses server power not PC or device power, you can even run Windows 7 on what traditionally would have been though of as a too low-powered machine."
At present, Citrix is developing a solution that will allow senior executives at Emirates to access their normal IT services on iPads, using Citrix Receiver to create a tunnel to the service. "I think what we'll see developing," explains Filocca," is a trio of access platforms: a smart phone as a notification device that alerts you, a tablet that provides ubiquitous viewing of information and a laptop as your powerful work engine."
Certainly, mobile access to corporate data is a a promising area fort virtualisation. Wissam Shehab, IT Manager of the new prestigious Al Seef Hospital, explains that desktop virtualisation makes no sense at present because existing systems are new and represent a major investment. "However, we are looking at ways of shifting massive amounts of data around to staff who are very flexible in their movements. This could be an answer. However, in healthcare we have to step carefully – for us, downtime can really mean downtime for a patient…"
Filocca believes desktop virtualisation will be a key trend across the region, for large enterprises. "The thing is, we have to reach someone at the right point in the refresh cycle for desktops, Our key competitor is the staus quo strategy of replaces machines every three years and upgrading OSs and apps on an individual machine basis. We think there's a better way and that the argument is unstoppable."