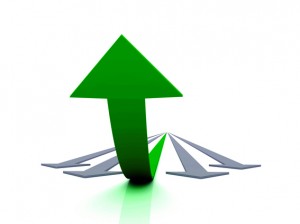 EMC, one of the largest IT firms with dealings in everything from storage to security, has big plans
for the Middle East region.
"The team is not big enough here, we are hiring aggressively. We have over 400 people in Dubai and yet there is a huge opportunity for growth. In addition to this, we have a centre of excellence in Egypt, where we undertake advanced technology development and the outsourcing of some of our services work. The team there consists of about 200 personnel and we are looking to touch 300 employees in the coming year," said Bill Scannell, EMC's executive VP for EMEA, who recently made his first visit to the region since taking on his responsibilities at EMC.
According to him, EMC's growth plans in the regional are far from gradual.
"EMC just announced its second quarter revenues and while we now have a 35% market share in this region and a 35% market share globally, we look at our current market standing as an opportunity to attract the remaining 65% of the market by showing customers the benefits of working with EMC. The Middle East and Africa represent high growth markets for EMC. So it is essential to understand where
this growth is coming from, and what investments can be made in the future to continue this trend – or even accelerate – the rate of EMC's growth in this region," said Scannell.
As part of its expansion strategy, the IT company is also involved in programmes to contribute to improving the skills base in the region, in order to help raise the general level of maturity across the sector.
According to Scannell, EMC is actively involved in harnessing local ICT talent in the region to address the ongoing skills gap that challenge many end-users. Key among these efforts according to Scannell, is the EMC Academic Alliance, an initiative that involves establishing strategic relationships with a number of credible local universities to train students in storage, IT service and security.
This idea of knowledge sharing is enforced within EMC's walls as well, andis used extensively in its partner training programmes as well.
"An EMC partner must be trained and should adequately understand the underlying need for a technology implementation and how this implementation may vary across diverse industries. We bring partners and customers together and educate them on the need and impact of an implementation. Once partners have successfully acquired the certification they are strategically positioned to market EMC solutions and services to end users," he explained.
According to him, the three trends that seem to be paving the way for new developments in technology are big data, cloud computing and security. "Cloud computing in all its forms is probably the biggest trend we've seen in the last 20-30 years," he said.
Scannell believes that while the private cloud is still the most popular cloud model for most organisations,
infrastructure-as-a-service (IaaS) remains the cloud service of choice, since it gives organisations the ability to scale IT requirements based on workloads.
"Most organisations face challenges during peak workloads and IaaS offers them the ability to scale up or down to meet their unique requirements during differing workloads. Not only does this result in better use of the technology investments but it also enables organisations to lower their capital expenditures," he explained.
Scannell claimed that EMC's strategy towards providing cloud computing services is unique, in that EMC unlike its many competitors has not moved into the cloud service providers role itself, but has strategically decided to provide technology to help service providers build the best cloud environments for their diverse customers.
Touching on the issue of big data, Scannell opined that the surge in the Internet and independent device usage across the globe combined with the popularity of social media has triggered the need to invest in solutions that help analyse mountains of unstructured data. This has also simultaneously resulted in the increasing need to protect an organisation's network from constantly evolving threats around the world.
Discussing the subject of service level agreements (SLAs), Scannell said that cloud providers are not too different from traditional IT outsourcers.
"A contract is signed if you outsource your workload, following which one of two things can happen. One is that the outsourcer may fail to meet the SLAs for which there aren't a lot of penalties. Two is that you may end up being serviced using technology that is already obsolete due to the speed at which technology accelerates. For instance, in the case of a 10 year outsourcing contract, the technology being used at the time of signing the agreement may no longer suit the environment the company operates in a few years down the line," he said.
"This is a big challenge. The customers aren't going to tolerate those service levels but they're tied down by the contract they signed. In which case, the outsourcers are only liable to provide you the bare minimum levels of service provisioned in the SLA to stay profitable," he said.
Scannell pointed out that the difference in the cloud environment or a cloud SLA is that much of the work that is done in the cloud works on a month-to-month commitment basis. So if an end user is not happy with the services he is being delivered by a service provider, he can up and leave.
Scannell is hugely optimistic about EMC's future, and pointed out that despite the firm's established name it is nowhere near complacent about its position.
"The fact is information will continue to grow in both good and bad times. Our strategy is to stay focused on delivering solutions that can help customers manage this surge in data and meet their exact requirements. With the market recovering from the financial crisis, we can be more positive about growth and delivery. We will continue to invest back in the community through training and internships and
develop competitive solutions, we continue to grow. The idea is to listen to the customer and execute," he said.
"This is why we organise regular EMC forums in the region that give us an opportunity to listen to the challenges our customers face and either help them address these challenges today or develop technology that will enable them to better address the situation tomorrow," Scannell concluded.