CommScope has announced a Multi-Tenant Data Centre (MTDC) Alliance as part of the PartnerPRO Network.
MTDC Alliance members will be able to offer optimal network infrastructure solutions for customers who need to deploy this technology in multi-tenant environments.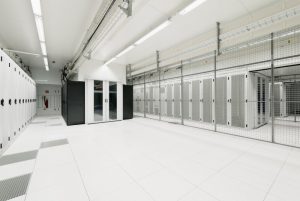 "Over the years, a shift has taken place in which companies increasingly outsource IT needs to shared environments in which data centers are viewed as an operating expense," said Stephen Kowal, senior vice president, Global Partners, CommScope. "By leasing third-party data center white space, enterprises can remain focused on their core businesses while enjoying optimal data center availability, reliability and cost control."
Demand will continue for MTDCs from hyperscale data centre operators, service providers, cloud providers and enterprises; however, with the increased competition, it is becoming harder to differentiate on build quality alone. That is why CommScope, a leader in communications network infrastructure solutions, formed the MTDC Alliance, assuring customers who work with our certified partners in the PartnerPRO Network that quality enterprise solutions, like our industry leading SYSTIMAX, NETCONNECT, and Uniprise solutions, are being deployed in MTDCs.
"With our global network of 179 data centers across 44 markets, Equinix is thrilled to be part of the CommScope MTDC Alliance to offer enterprise customers the optimal data center deployments that best fits their needs," said Greg Adgate, vice president of global technology partners and alliances at Equinix. "Our facilities offer the broadest geographic reach, the largest choice in cloud and network providers, and the most efficient interconnection options for companies looking to lease data centre space. We look forward to working with CommScope and their customers as part of this initiative."
MTDC infrastructure makes advanced technologies such as cloud computing and virtualised data centers available to companies of all shapes and sizes; from small- and mid-sized business to large enterprises, while also allowing flexible and easy expandability as the business grows. By outsourcing data center services instead of building, hosting, maintaining and upgrading them, MTDC tenants can realise significant operating and capital expenditures saving.
Today, the PartnerPRO Network has active partners in 88 countries and serves as a resource with thousands of distributors, installers, integrators and consultants worldwide.