Microsoft Middle East & Africa's Keith Fenner, Dynamics 365 Business Group Director, explains why the firm's platform brings unrivalled business insight and technology under one umbrella.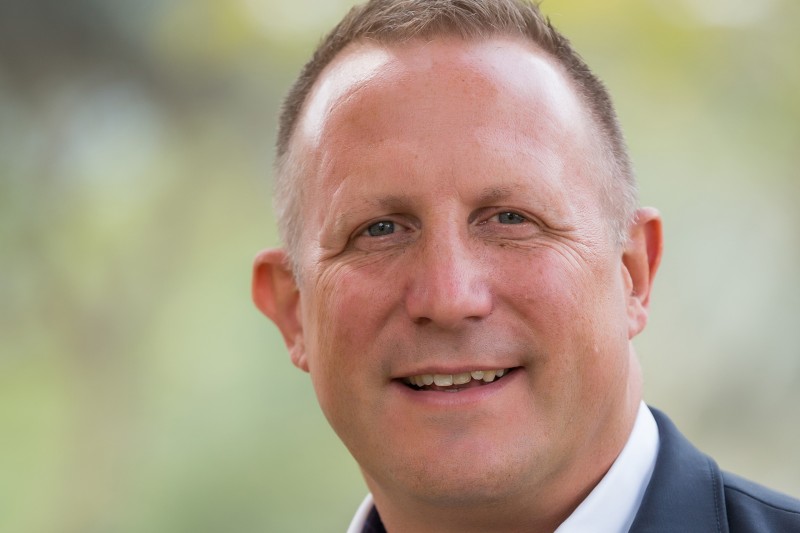 How is artificial intelligence now enhancing Dynamics 365, and how will customers be able to experience the benefits of these changes?
Dynamics 365 is the most intelligent commerce platform on the market, thanks to an extensive family of AI-powered tools that access the Dynamics Common Data Model. With the ability to easily homogenise corporate data, it becomes possible to uncover deep insights about your enterprise that bridge business functions. Dynamics 365 merges ERP and CRM capabilities into a single platform, allowing a view of the business that encompasses both the back office and the customer-facing side of operations.
Not only do customers get access to the industry-leading predictive analytics and business intelligence of Dynamics 365, but because the application lives in the trusted Microsoft cloud, they can also integrate it with a host of other AI tools, such as Delve, MyAnalytics and Power BI. And while the intelligent cloud plays a major role in the Dynamics 365 success story, the intelligent edge is just as important. A manufacturing firm, for example, can use Dynamics 365's Connected Field Service to implement an IoT solution that monitors its entire production process. Sensors feed the Common Data Model with information gathered on the factory floor, and the AI applications of the intelligent cloud can identify deep insights.
IoT can be used to make better products, optimise existing ones and allow more efficient human-machine interaction. Such solutions can discover efficiency bottlenecks; deliver predictive maintenance, where remote sensors tell a manufacturer when there is a problem with an installed product at a customer site, before it breaks down; or monitor the progress of deliveries and proactively inform customers of delays.
How can Dynamics 365 enable users to effectively build their own apps?
There are several ways to extend Dynamics 365's core functionality, depending on an organisation's internal skill set and preferences. For example, you can customise, extend, and build apps with the Microsoft Business Application Platform, which gives access to seamless Dynamics 365, Office 365, and Azure integration. The platform includes connectors to more than 200 data sources, making it extremely easy for Microsoft Office developers to build apps that add real value to a business.
PowerApps offers a drag-and-drop interface for app design that allows developers to choose from a large selection of templates, or to start from scratch. Connecting your app to data is easy, and familiar Excel-like expressions can be used to add logic. PowerApps also makes it easy to publish a solution to the Web, iOS, Android or Windows 10.
Then there is Power BI, which can connect easily to the Dynamics Common Data Model and hundreds of other data sources, to create rich, visual information on all aspects of the business. And when an organisation combines Power BI with PowerApps and publishes visualisations on the Web and multiple mobile devices, it empowers employees with real-time insights that enable them to take fast, informed action.
Microsoft Dynamics 365 also allows our customers, partners, independent software vendors (ISVs), and systems integrators (SIs), to build line-of-business applications where the only limitation is imagination. Extended Dynamics 365 applications (xRM) can go beyond typical customer relationship management, to deliver stand-out solutions that engage, empower, optimise and transform. These applications span industries that include retail, manufacturing, distribution, financial services, and government.
What differentiates Dynamics 365 from its competitors?
Microsoft Dynamics 365 is an innovative merger of CRM and ERP solutions into a unified, powerful commerce platform. It is built around the Common Data Model, which allows for a homogenised, 360-degree view of the company across the functions of management, administration, human resources, finance, sales, customer service, marketing, warehousing, logistics and others.
Because it is hosted in the Microsoft cloud, Dynamics 365 offers a range of industry-specific options for integration with other digitally transformative technologies, such as the Internet of Things, artificial intelligence, machine learning, cognitive reasoning, predictive analytics, natural-language processing, business intelligence and DevOps.
Dynamics 365 cloud customers can also concentrate on engaging, empowering, optimising and transforming, without having to worry about security, as the Microsoft cloud leads the industry in intelligent protection and mitigation measures. The Azure platform has been built from the ground up, with world-leading security incorporated into every layer. Data is encrypted to the highest industry standards, both at rest and in transit, and a team of dedicated security specialists oversees our infrastructure, and that of our cloud customers, around the clock.
Why are data-driven decisions now imperative for the enterprise?
Data is the currency of success in the digital age. There is so much data out there that it has become increasingly difficult to capture the scale of its production and consumption. Research from July 2017 reveals that humanity produces 2.5 billion gigabytes of data each day, or around 30,000 GB per second. And an estimated 90% of the planet's accumulated data did not exist two years ago.
The importance of retrieving insights from that data that are actionable, non-trivial and previously unknown, cannot be overstated. Those insights can place your business ahead of the curve. Whether you use deep-dive business analytics to discover a market trend before others notice it, or use the Internet of Things and machine-learning to fine-tune production methodologies – advantages are there for the taking. That makes the quality and quantity of a company's data almost more important than its revenue.
Digital transformation gives you the power to engage customers, empower employees, optimise operations and reinvent business models. But without data, organisations would be unable to extract any meaningful advantage. Because of Dynamics 365's Common Data Model, warehousing and maintaining clean and accurate data becomes easier, allowing digital businesses to operate as knowledge-centric innovators.
What kinds of unique benefits can Dynamics 365 bring to specific industries?
The answer to that question is starkly illustrated in the UAE – a country at the forefront of the Fourth Industrial Revolution, never afraid to merge the physical and digital worlds to the betterment of society. Customer-centric retail; enhanced government services; some of the world's most luxurious and advanced hotels – all supported by digital transformation, and in many cases, by Dynamics 365.
Jumeirah Hotels & Resorts leveraged data from its customer loyalty programme using Microsoft Dynamics 365 to reinvent its entire marketing campaign process. Normally organisations start by create a marketing message – a discount, sale, or voucher promotion – and only then do they segment their data for targeted communication. Jumeirah Hotels & Resorts took targeting to a new level by first building 360-degree profiles of each loyalty-scheme member, tracking everything from phone calls to portal logins. Dynamics 365 for Customer Service allowed the hotelier to merge this data with that of its booking system. The rich insights gained enabled Jumeirah Hotels & Resorts to craft marketing messages uniquely suited to each of its customers, increasing the effectiveness of its campaigns.
Dubai-based Majid Al Futtaim Ventures adopted elements of Microsoft Dynamics 365 – including Dynamics AX 2012 and Dynamics CRM – along with Office 365, Power BI, SharePoint Online and Delve, in an effort to engage customers more effectively and optimise internal efficiencies across the group's many business units. Powered by advanced analytics and machine learning, Dynamics 365 brings together the most advanced suite of AI capabilities ever seen in a business application. MAF Ventures used the commerce platform to form a single view of its customers and deliver powerful, informative profiles of these customers to employees, empowering them to provide enhanced, personalised experiences. At a group level, Majid Al Futtaim was able to launch an effective loyalty programme that encompassed multiple brands.
Another example is Engineering Techniques Services LLC (ETS) an industry leader in the pest control field. Based in the UAE, the company provides its customers with high-tech, cost effective and eco-friendly pest control across thousands of locations, using a highly trained, highly coordinated workforce. ETS rolled out several elements of Microsoft's Dynamics suite concurrently while setting up for a digital transformation to transform its services. By combining Dynamics 365 Field Service, Dynamics 365 Sales, and Dynamics 365 Customer Service and flowing them into the company's existing financial suite, ETS was able to fully integrate its entire ERP in one stroke. This new, fully integrated ERP led to an immediate uplift of 25% in scheduling productivity, which meant that one in ten jobs were completed quicker with a first-time fix, saving on repeat callout costs. Overall, job completion rates jumped by over 20% across the company, due to better use of live data. This combination led to solid cost savings, a strong lift in customer satisfaction and the foundation for continuous cycle of service monitoring, improvements and excellence.