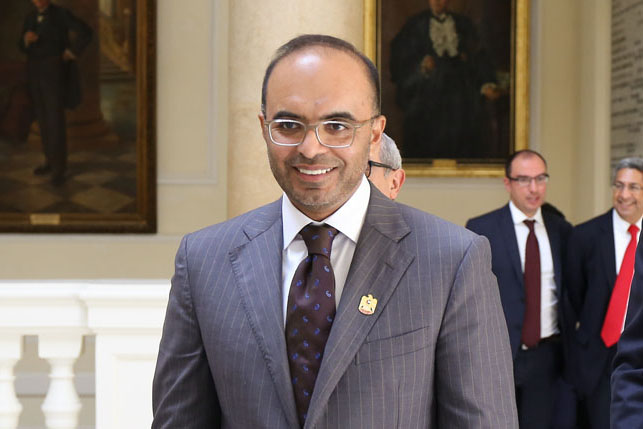 The chairman of Dubai Chamber of Commerce and Industry has said that the imminent rise of Amazon in the Middle East poses more of an opportunity than a threat, and that traditional retailers do not fear growing e-commerce players.
Speaking to tahawultech.com at the launch of the Retail Business Group, a new organisation that aims to promote cooperation among traditionally physical retailers in Dubai, Majid Saif Al Ghurair said that the rise of the online shopping giant will open up new avenues in a range of adjacent industries, as well as benefiting retail.
"There is no feeling of fear from traditional retailers towards e-commerce players," he said. "We've been in continuous discussions with pure e-commerce players, and this new platform we've created is for both industries. The time is not right yet for them to be part of this group, but they are open to participate. If it's needed in future, we would set up a pureplay e-commerce group, but there are currently very few players."
Al Ghurair went on to add that following Amazon's $600 million acquisition of Dubai-based e-commerce platform Souq.com, as well as its cloud computing division Amazon Web Services opening a Middle East and North Africa office in Dubai – both in 2017 – the technology giant should not be regarded as a threat to UAE retail.
"I think Amazon will create more opportunity in the market," he said. "Even retailers, and local retail brands, want a platform to market their product, so you cannot ignore them. They are now one of the biggest online retailers, so we need to work with them. They will add a new level of businesses to the region – not just in retail, but also in logistics and trans-shipment industries. They will also use Dubai as their hub to reach other markets.
"Whether or not e-commerce players will significantly disrupt traditional retailers has been a major question. Everybody has said they will be disrupted, and this has been said for many years. Retail is not just about the merchandise, but the whole experience of going to a shopping mall. If you ask the younger generation, maybe they prefer online shopping, so there's room for both."