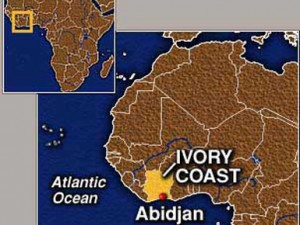 In an effort to counteract the problems of an underdeveloped fixed communication infrastructure, Etisalat Group's Atlantique Telecom Cote d'Ivoire on Monday announced that it has chosen Ericsson to upgrade Ivory Coast's 2G network to the latest 3G technology.
Ahmet Cisse, CEO, Atlantique Telecom, said that subscribers to the firm's commercial brand, Moov, will be given access to up to 42Mbps mobile broadband in the main cities, Abidjan, San Pedro, Yamoussoukro and Bouake.
Moov has grown from zero to four million subscribers in five years, Cisse said, adding that the new tie-in with Ericsson should provide customers with "industry-leading" 3G technology and services.
Under the contract, Ericsson will deliver new Ericsson RBS 6000 Family base stations with HSPA technology and "modernised" circuit and packet core nodes. Ericsson will also provide the related migration of a part of Atlantique's existing transmission network to IP, the firm said.
The network roll-out began in October and is scheduled to be completed by the end of 2013, according to the announcement.
The country has around 22 million inhabitants and a mobile penetration rate of approximately 80%, Ericsson said, adding that there is a growing need for basic internet connectivity via a mobile broadband network.
"With 3G, users will enjoy a true broadband experience that creates business opportunities and enhanced telecommunication services for the society," said Gunter Van Beneden, Country Manager, Ericsson Ivory Coast.