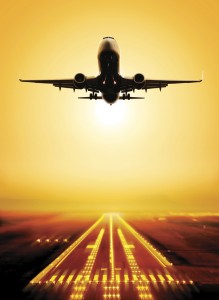 After state-owned Saudi Arabian Airlines was approved by the Saudi cabinet in 2007 to convert its strategic units into companies following the launch of a long-awaited privatisation, a mammoth IT project was on hand to enable the transition. Ben Rossi reports.
The IT department at Saudi Airlines, led by CIO Muhammad Ali M. Albakri, were tasked with setting up the application systems and core business processes of 13 companies, as well as a holding company, on the SAP platform.
"First thing we had to do was separate the non-core processes from the core airline business. So catering, ground services, the flying academy, the maintenance – all those units have been separated from the main airlines and they all now have their own identity as legally and financially independent companies," Albakri says.
"Some of them we have sold part of, such as catering – we sold 49% of that to private investors – and flying ground services, which we forged a joint venture on and now it handles all the airlines that fly into the Kingdom. We had to really ensure that those companies are set up and their financial records, assets and HR are separated," he adds.
The implementation of the entire suite of SAP solutions began with the setting up and separation of the companies.
"All the back offices were implemented with SAP – HR, finance, procurement, maintenance, fuel management, logistics, vendor management, CRM – you name it, the entire suite of SAP is running all of these companies in the background with the concept of consolidating to the holding," Albakri says.
Despite the separation of the companies, the airlines made the decision for each of them to share the same set of processes.
"We made a strategic decision not to have a different implementation for each unit. One of the reasons we brought in SAP is we wanted to bring in uniformity between these units and standardise the processes because if you allow each company to have their own processes, standards, procedures and systems, interconnecting and working together would become a nightmare," Albakri says.
"We would never be able to consolidate a financial statement. SAP really helped us to maintain that aspect of uniformity and standardisation between these various partners. Yes they have their own line of businesses, but when it comes to HR, finance, procurement, vendor management and logistics, they're all working on the same processes," he adds.
Knowledge transfer
For the implementation to be a success, a well thought out strategy of knowledge transfer was imperative for Saudi Airlines.
"If you really want to succeed in an SAP journey you have to see it as a long term strategy. If a company isn't willing to commit to a lot of long term strategy, I don't think they should go down the SAP route because it needs patience, it needs determination and it needs sets of strategies to take you forward in a progressive fashion," Albakri says.
"We decided to build an internal centre of excellence to support these units. We hired a hundred fresh college graduates. We're very proud of that and now we're hiring 20 more college graduates in the BI (business intelligence) portal arena. We also localised the training so they get the necessary training and certification," he adds.
As well as investing significantly in training its own employees, the airlines also commits to training its users.
"We bring the material and knowledge in-house and we use corporate training to continuously educate our users in SAP. Every time we introduce a new feature or function the corporate training will take over and will push the knowledge out," Albakri says.
With the implementation being such a big project, it was inevitable the IT team experienced challenges. Albakri says the entire implementation was "one massive challenge."
"I got most of my grey hair from it because I was origionally the ERP director and responsible for implementing the ERP before becoming the CIO. So it was my baby from the start and something I will always be proud of. Really the business change was the biggest challenge. Maintaining a continuous presence of skilled people in the Kingdom was another big challenge because it took us about four years – a very extended period of time," Albakri says.
"It was very hard to keep the same consultants working for that amount of time on a single project. The data migration was also a huge undertaking because we had about 180 legacy systems and mainframe technology that we had to pull information and data out of, extract it, cleanse it, make sense out of it and then load it into SAP. SAP needs clean data to work so that was a big challenge," he adds.
Integral to the handling of these challenges was the integrator of the implementation. Albakri says this in itself turned into a challenge after they changed integrator.
"We initially started with HP. They did have about 40% of the job but then they left and IBM came in, so we had a change of integrator about midway, which was another challenge. When they left we hired all their consultants to ensure continuity. We also hired those 100 people early on in the process and pushed them quickly through the training and involved them in the implementation itself. That provided us with a lot of help," Albakri says.
"Our partnership with SAP also helped a lot. Whenever we needed expertise in niche areas we had contracts and agreements with SAP to provide us with whatever knowledge we needed. With data migration, we set it up as a separate project under the SAP implementation, which helped with that.
On top of this, the project team with all the sub teams, the CEO and his C-level management met once a week where Albakri's team would give a status update and any issues would be discussed.
"We also briefed our steering board for each core process once every two weeks and we briefed the IT steering committee once a month," Albakri adds.
Benefits
Despite the grey hairs and stumbling blocks, Albakri reckons the significant benefits Saudi Airlines has seen makes all the work worthwhile.
"The SAP implementation has improved efficiencies, effectiveness and the speed of operations. Standardising the process and making sure that the same data flows from one system to another has really increased the accuracy and reduced the confusion between various business partners," Albakri says.
Most of all, he adds, the implementation has meant that IT now really enables the airlines to pursue business programmes and strategies.
"In the past it was very difficult to do so because of the nature of the legacy system. It was very hard to change and maintain, and there was not a lot of integration between the systems where you had to build interfaces between them. By the time IT finished the work the business strategy was no longer valid," Albakri says.
"In the competitive world of airlines you have to move fast. We sometimes change our internet booking agents on a weekly basis to meet the demand of the clients and support the business strategies so they can generate more revenue. That's the whole game – IT has to be adaptive, very quick, and very responsive – we started to see that change," he adds.
Albakri revealed that the implementation has led to higher revenue generation and reduced costs, and that more importantly it has swayed the public opinion of Saudi Airlines and its services.
"I don't think there is another airline that even attempted to do this. We had to do it because 20 years ago Saudi Airlines was number 13 worldwide. We lost that market; our fleet had gotten old, our processes and products were not being renewed and we continued to be a government run organisation. So something had to be done and privatisation was a key strategy," he says.
"The restructure of the airline from the top to the bottom was another one, and heavy investment in information and telecommunication technology was seen as the vehicle to facilitate and enable these massive changes over a very short period of time. Between 2007 and 2011 we spent 2.5 billion Saudi riyals and the so-called IT master plan has really allowed us to better serve the airlines and all the sister companies, and try to regain the success Saudi Airlines had enjoyed for decades before that," he adds.
Last year, Saudi Airlines won the award for having the best website in the Kingdom. Recent figures show that 21% of all its bookings worldwide have been on the internet.
The airlines also introduced a unique payment service that allows customers to pay through an ATM machine or through phone banking or the internet. Now 90% of its domestic sales are processed through this form of payment and it has also improved the airlines cash flow.
"Before, people would go through travel agents and other forms of payment and it takes 40 to 45 days to collect our money. Now the minute they make the payments that is an immediate cash transfer to our account so from a financial aspect it helps a lot," Albakri says.
Power of IT
As well as contributing to its own contributions, Albakri believes the implementation has had the wider effect of showing other companies the power of IT.
"It's not just the fact that we did this for Saudi Airlines but I think it has changed a lot of the perceptions about what you can do with technology in the region. All the large and mega consulting firms in the world came to Jeddah and said this plan will never work. They said it's too much to do at the same time. Now they're all coming back and wanting to know how we did it," he says.
"We think there is a lot to be learned and gained from this experience for others to see how you can go ahead and do this and actually benefit the business rather than just technology for technology sake. I know a lot of people spend a lot of money on upgrading infrastructure but do they really impact the business and clients and do they really change the way you do business? We've changed the way we do business 180 degrees by using these implementations," he adds.
It is for these reasons that Saudi Airlines commits a significant amount of employees to its IT division.
We have about 600 employees under payroll. Then when you count our partners, because we outsource certain processes in the EMEA, and the outsourced processes, the total would come to about 1200," Albakri says.
IT at Saudi Airlines acts as an independent department where everything IT-related that a particular division wants is approved by a board before an SLA is signed between them.
"The CEO has to also work with us to make sure our prices are competitive and our services more valuable to the business because they do have the right to go and seek the service from elsewhere. This is why we continue to review our processes to make sure we are efficient enough and we review our contracts with our technology partners to make sure we get the best deals so we can carry it over to our clients," he says.
It is clear through these investments that the management of Saudi Airlines is not only support of IT, but considers it integral to its success.
"Our biggest support comes from our CEO. When he came to Saudi Airlines in 2006 he knew that he had to make a lot of changes but he started with IT because he realised that IT had to change first before we used it as a vehicle to enforce change," Albakri says.
"One of the important things that happened in the transformation of our IT is that it has now left the second row and taken a place in the first row. So really we sit on all the business boards, all the committees and we participate in the actual business decision making," he adds.