Veronica Martin caught up with "Mridul Ganguly, Head of Sales MEA at ISSQUARED to discuss GITEX 2022 and the company's plans for the region.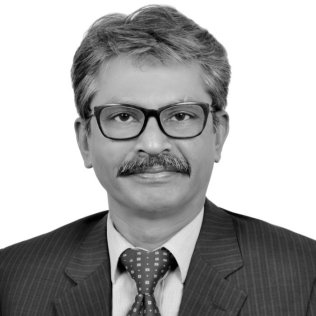 Can you tell our readers about some of the solutions and partnerships during GITEX this year?
We have three main security products we are focusing on: ORSUS Lifecycle Manager (OLM), ORSUS Access Manager (OAM) and External Identity access and governance (EIAG).
Our solutions ensure complete lifecycle management & workflow based automatic provisioning or deprovisioning of internal or external digital identities for any organization. OLM streamlines the management of internal digital identities whereas the EIAG secures the access controls from the external ones.
 In the last 12 months, how has your company performed in the MENA market? Has your company ventured into any new markets/countries?
We have expanded our operations significantly in the last couple of years since we started in 2020, in spite of pandemic limiting our growth plans. Though we have 15 offices globally, however from our Middle East & Africa division we have increased our reach by venturing into the African market focusing on key countries like Egypt, Kenya, Tanzania, Uganda, Nigeria, Ghana & even South Africa. We are continuing to explore & partner with key security players in the other market for our niche products. However, we are confident that with our official distributor we will be able to make faster inroads into the Middle East and African market. We also focus on creating public awareness about our product lines through social media, email campaigns & webinars and have been quite successful in getting to follow our products.
Which technologies and IT trends are the forefront of driving innovation for your business?
Our key offerings enable our customers to undergo a seamless digital and security transformation by being able to simplify, develop, build, and manage IT solutions for themselves. These products have been carefully designed keeping in mind the gaps with various product offering & their lengthy implementation cycles. Our automated technologies help customers to leverage on our expertise with our tailor-made solutions to manage digital risk and protect from security breaches across networks, clouds, endpoints, services, users and devices.
Can you tell our readers what differentiates your company from your market rivals?
We believe in keeping things simple and customizable. There are products which have all the functionality within a single module and the customer has to pay for it whether or not its needs it. We have separated these solutions to cater to the key requirements of any customer which makes it simple, cost effective and easy to implement ensuing a faster ROI for any customer. But if needed these solutions can be well integrated to make it holistic solution to offer a seamless  user friendly experience which really drives the success of any project implementation.
To give you some examples, our ORSUS access manager offers RBA as default , which is uncommon for most of the access management solutions today. Moreover, typically there are several single solutions under SSO / MFA solution, which need separate license for each. So OAM gives customer the flexibility & cost saving with single license addressing all functionalities including RBA (Risk based access).
Another example would be, ISSQUARED's OLM & EIAG solution, is a tailor-made solution which is based on the customer needs. It really stands out because it streamlines the process of managing identities and controlling their access with easy to create workflows without the need of backend scripts, gives the infrastructure flexibility with distributed architecture and help improving operational agility and the overall security posture by periodic & ad hoc recertifications. It also value adds further by multiple existing or newly built connectors to any target systems.