As the BYOD trend becomes the norm in any office, fresh demands are placed on the enterprise. A range of challenges results for CIOs, chief among them the need to ensure a network is resilient and secure enough to cope with thousands more mobile devices accessing company data.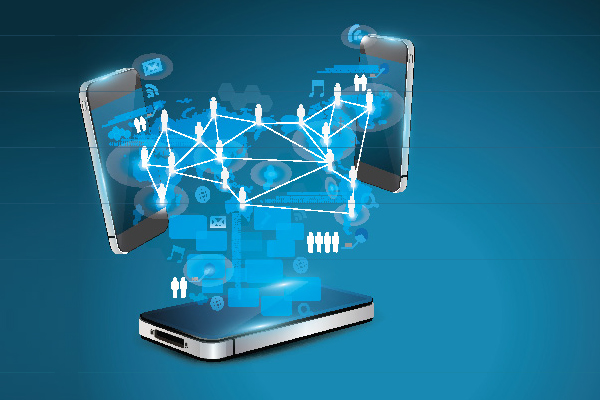 No one can doubt that mobility is the present and the future. Although laptop and desktop usage will remain widespread for years to come, with employees still preferring certain devices for productivity, businesses everywhere are nonetheless veering towards a dependence on smart, mobile devices. The power to access almost any application, workflow and process via a smartphone or tablet is already delivering faster decision-making and higher productivity. However, what most users – who now take all these services for granted – will not appreciate, is the powerful and compliant IT infrastructure that is needed to drive this. At the core of this is the network, which is seeing an explosion of devices and data push it to the limits.
"The traditional enterprise network perimeter has continued to break down over time," says Ashley Woodbridge, Customer Solutions Architect, Cisco UAE. "Employees now insist on using mobile devices to work anytime and anywhere to remain productive in today's competitive marketplace. However, more devices mean a continued expansion of the surface an enterprise needs to protect from an attack. It also means your IT staff has to struggle to create a delicate balance between security and productivity. This balance becomes more difficult to obtain as employees bring their own devices into the workplace and attempt to access network resources."
Looking forward, the scope of enterprise computing is sure to be transformed with the advent of mobility. While estimates vary, it is safe to say that mobile traffic created on networks has increased by more than a factor of 20 between 2010 and 2015. Woodbridge offers up some eye-opening predictions that show the extent of the strain that will be placed on networks as a result of mobility.
"According to the Cisco Global Mobile Data Traffic Forecast, 2014-2019, smartphone numbers in the MENA region will more than triple from 197 million in 2014 to 652 million in 2019, and the region will post the world's fastest mobile data traffic growth rate, increasing 15-fold," he says. "To put that into context, MENA's mobile data traffic is set to grow twice as fast as fixed IP traffic in the region, reaching 1.49 exabytes per month by 2018."
As network speeds are enhanced over time, growth in bandwidth demand runs in parallel. While enterprise employees will demand the use of video streaming, collaborative communications and cloud applications on their mobile devices, legacy networks will feel the strain. Manish Bhardwaj, Senior Marketing Manager, Middle East and Turkey, Aruba, a Hewlett Packard Enterprise Company, feels upgrades to existing networks will be needed to meet demand.
"Since mobile devices operate primarily over Wi-Fi, organisations must ensure that they have pervasive Wi-Fi networks operating at the latest 802.11ac speeds," he says. "Capacity planning should focus on a number of devices, but also an understanding of where devices will roam and what types of applications they will operate."
While the benefits of mobility are transformative for both business and society, the risks it brings can be inhibitors to innovative initiatives. Topping this list of concerns is security. As security threats become more advanced, demanding more from CISOs, tackling user ignorance around best practices is an unavoidable issue in the use of mobile devices. Against a backdrop of mobile malware vastly increasing ever since 2011 when mobile payments were first introduced, and in a world where phishing is an easy means to ensnare average users, CIOs need to be especially vigilant of the threats that face their business. Especially at risk is the business' network, where attackers spend an average of 220 days before being noticed by security teams.
"As more and more employees are using devices for both personal and business activities, the issues with potential loss of confidential company data increases as IT departments are in less control," Woodbridge says. He goes on to highlight an alarming statistic that illustrates the extent of both technological and education initiatives that must be driven by IT leaders. "On a more local level, according to the Cisco Middle East ICT Security Study, 65 percent of employees do not understand the security risks of using personal devices to the workplace."
At the core of protecting the network is the need to select the right mobile device management (MDM) strategy. Opting for the right MDM solution is not always a straightforward matter of technology. While secure and efficient solutions must be deployed, the issue of policy must also be addressed. Balancing security and employee satisfaction is key, but the CIO's decision will have implications for the network.
"A secure BYOD deployment now means implementing a solution that goes beyond what MDM delivers today," Bhardwaj says. "The approach needs to integrate network, application and device management in one cohesively holistic solution. Innovation in mobility over the coming years will be focused on unifying the device, application and network environments more seamlessly to ensure a truly mobile experience."
A range of MDM options are emerging in which the network plays a key role. While a range of containerisation opportunities are available for CIOs who wish to directly modify the application policies on a user's device, network-related options are an emerging alternative. Customising application policies within the enterprise allows company IT policy to apply solely to those – and not all the user's personal – applications. On-demand VPN capability – where the user is not required to manually open the connection – meanwhile, allows mobile apps to automatically establish a virtual private network connection with encrypted traffic. Away from the security aspect, network QoS allows latency-sensitive apps to be allocated priority over the network.
Looking forward, mobility solutions vendors are sure to be forced to partner with networking firms. As standards demand increases, the relationship between device and application firms and networking companies will become inextricable. Bhardwaj believes that these partnerships will become a necessity. "Wireless LAN vendors will enter the market to link network context into application management," he says. "More partnerships will form between focused vendors such as MAM, MDM, and WLAN vendors. The market will experience further consolidation as IT looks to minimise the number of management consoles it uses. The focus of the EMM market will shift to managing employee interactions and applications over multiple devices."
He also sees the deployment of mobile-ready networks as a necessity in driving lowering OPEX costs, and a challenge that is at the top of CIOs' agendas. "We hear from customers that there is more scrutiny in place within IT in network access strategies than ever before," he says. "That scrutiny is focused on how to get ahead of the mobility curve, but doing so while being very cost-effective. It is critical for customers to turn a challenge into an opportunity by rethinking how to re-architect their LANs."