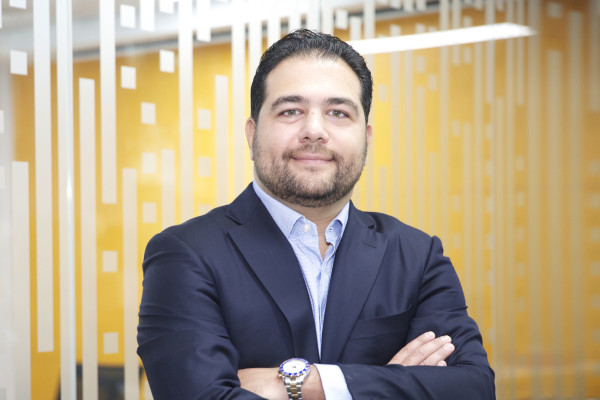 Riverbed Technology aims to leverage the strength of its channel partner ecosystem to drive business forward as a key application performance solutions provider. 
Organisations are increasingly looking to enhance their security posture especially in light of the recent breaches the region has experienced in the last two years. This has further unlocked opportunities for security-focused players.
As Riverbed Technology devotes its resources to strengthen enterprises' end-to-end application performance, security plays a vital role.
For example, it is a difficult and time-consuming process when a branch server fails and has to be restored.  Riverbed CEO Jerry Kenelly, says, "With our solution,  the restoration process only takes around 20 minutes. It is also equipped with something called Architectural Security or environmental security – which means you no longer have important data residing in over a hundred places increasing its vulnerability from attacks.
"Riverbed is the only one that has a hyper-converged infrastructure for the branch. It is one of our fastest growing areas."
Taj ElKhayat, Regional Vice President, Middle East, Turkey and Africa, Riverbed Technology, says, its recent partnership with StarLink, the regional security VAD has enabled the company to focus on distribution in this regard.
"We are leveraging and relying more on the power the distributor brings to the table. Whether we are in mature markets or developing countries, we believe that the value of distribution plays a major role for us."
Distributors offer partners a variety of products to complement a solution that the market requires today. The visibility distributors have and the amount of investments they do for partners to help them be successful, will surpass everything a vendor could do, explains ElKhayat.
"We want to focus our efforts through our distributors to manage those large value-added resellers with whom they enjoy a strong relationship with and combine both strengths to manage those partners in the best possible way."
Also when the distributor is brought into the equation, there are many opportunities that are then open to the partner such as leveraging the financial strength of the vendor and the distributor. The second aspect is combining capabilities and capacities.
"It is always better to have the power of two. Also, the vendor now has a much better support and foundation to concentrate on what they do best – focusing on their customers. In order for us to reach more customers, we need to embrace more partners and to do that we need to leverage the right amplification engine which for us is the distributor."
The company aims to continue optimising its channel through focus, leverage and extending reach to its partners.
Nidal Othman, MD, StarLink, says, "When positioning security, the biggest concern customers have is how it impacts performance. We classify Riverbed as a must-to-have technology in every single enterprise.
"It is a reputed brand in the market, we aim to capitalise on that and expand the channel network by enabling partners and increasing the market awareness."
Enterprises seek complete visibility in their networks. How can they do that with Riverbed solutions and what role do partners play?
ElKhayat says the key aspect to understand is – application performance equals business performance. "Everybody is relying on applications today, in fact in many cases, it is their key engine that makes the business thrive."
The company offers three capabilities to customers looking at the hybrid enterprise environment – visibility, optimisation and control. This enables the vendor to enhance the visibility and the end-user experience monitoring to these customers. Visibility allows the customer to know what is happening on their networks and applications. With this knowledge, they are then able to preempt issues hindering business performance.
On the optimisation front, traditionally Riverbed has been about application optimisation. But now it has the ability to optimise SaaS and cloud applications.
"But more importantly we have the ability to optimise end-user experiences, which is also a component of visibility. At the end of the day, if you have everything working well internally, you have to ensure the external access users are having the best end-user experience," he adds.
Customers today have multiple service providers with their own SLAs, internally and externally. This is where 'control' comes into the picture. It is about simplifying organisations' ability through visibility tools to have control over their IT infrastructure, irrespective of whether it is on-premise or in the cloud.
ElKhayat says "Our message to the market is around teaming for success by leveraging the power of the channel. But more importantly, it is about showing them the opportunity and the amount of revenue they can drive from Riverbed even during tough market conditions."