UAE-based online shopping platform Noon aims to enter the online groceries business six months from now, said the company's founder Mohamed Alabbar said in a recent television interview with CNN.
"Our aim is that you come to our website and our app many times during the day and grocery is a critical part of your life and your family life," Alabbar told CNN.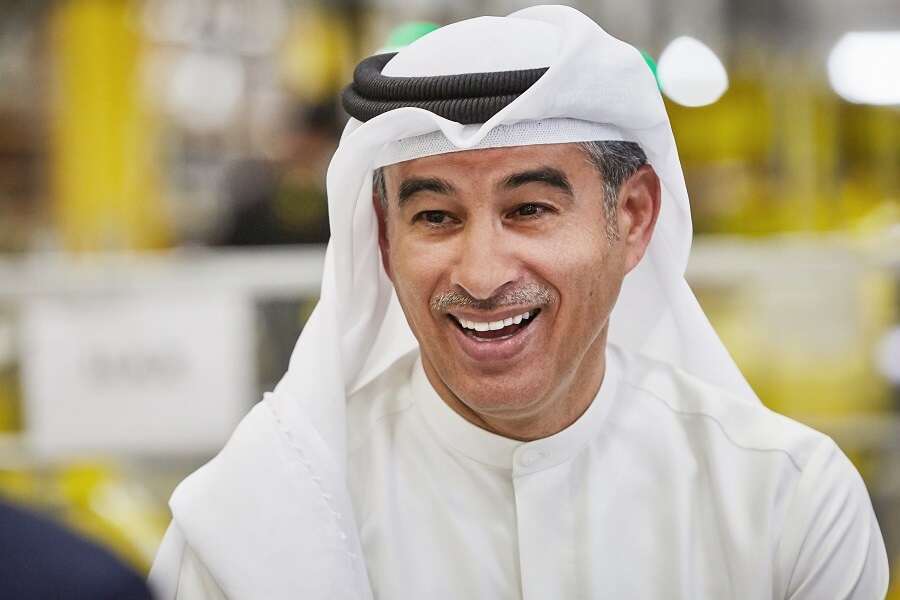 According to Alabbar, it is currently speaking to a few potential partners for the new groceries division. "I think we are looking at six months from now, for us to start the business," he said.
The Noon founder said if they are unable to find a suitable partner, "we will buy somebody".
Alabbar, who is also the chairman of Emaar Properties, has backed the Noon venture, along with investment from Saudi Arabia's Public Investment Fund and Kuwait's retail group MH Alshaya, with an initial investment totaling around $1 billion. The portal was launched in the UAE and Saudi Arabia last year.
Speaking about his growing focus on digital, Alabbar said, "I'm a man who run an investment company, I look for opportunities…and the the digital economy is everything."
Alabbar also underlined his endeavours to take on the world's largest e-commerce platform Amazon.com who entered the Middle East market by purchasing Dubai-based firm Souq.com last year in a $580 million deal.
"We think the whole region needs a player like us. We know this market's economy really well, we know the alleys and the issues…we should be able to penetrate all these markets.
"To be honest it's a lot of work but if we don't do it the market will be cornered by one player."
To compete with Amazon, Noon has recently signed up with eBay to give customers in the region the opportunity to buy top selling products from the US and other parts of the world with ease and convenience. Noon will fulfil all eBay orders made on Noon and deliver it directly to the customers' doorstep.
Last week, Noon also announced the launch of two entities in China, one on the mainland and the other in Hong Kong, kick starting Noon's Asia operations. "China's booming e-commerce market has one of the most active marketplaces in the world. Noon is fully embracing the opportunity to work closely with leading Chinese manufacturers to bring a high quality, value driven assortment to the region," said Alabbar.
According to the 'Middle East B2C E-Commerce Market 2018,' with high internet and mobile penetration rates in the Gulf countries, combined B2C e-commerce sales are expected to more than double between 2017 and 2020 to reach $20 billion.
For more stories on success and business transformation through technology subscribe to our newsletter. You can also follow us on Twitter and LinkedIn, like us on Facebook to get daily updates on the latest tech news.