The HPE ProLiant ML350 Gen10 server claimed energy-efficiency world leadership for the tower server market, including Windows and Linux results on the SPECpower_ssj2008 benchmark. With the latest Intel® Xeon® 8280 processors, the ProLiant ML350 Gen10 compares to none when measuring tower server efficiency.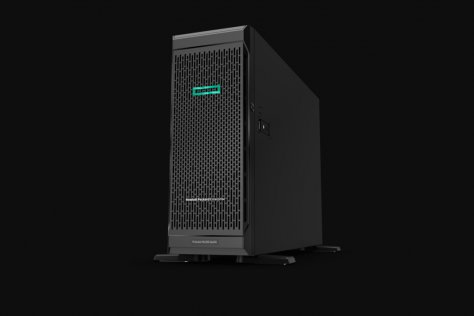 Customer value with HPE
HPE ProLiant ML350 Gen10 is ProLiant's most powerful and versatile 2P tower. The server delivers high performance with unmatched versatility – all in a smaller chassis size. The ProLiant ML350 Gen10 is designed for growing SMBs, remote offices, and branch offices of larger businesses or data centers. SPECpower_ssj 2008 is the first industry-standard SPEC benchmark that evaluates the power and performance characteristics of volume server class computers. The initial benchmark addresses the performance of server-side Java, and additional workloads are planned.
Key takeaways
The ProLiant ML350 Gen10 is the world's:
#1 most energy-efficient tower
#1 Microsoft Windows energy-efficient tower
#1 Linux energy-efficient tower
Bottom line
With more businesses looking to cut the heavy cost of energy for their servers, the answer is to find computers with more energy efficiency. The ProLiant ML350 Gen10 result on the SPECpower_ssj2008 benchmark is an indicator of the transformative power advantage of HPE servers.
Click here to find out more!