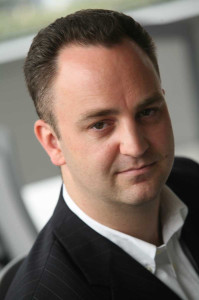 As an annual maturity assessment, the Gartner Hype Cycle continues to provide an accurate indication of those technologies and IT trends that are continuing to change the landscape around us, particularly those that have created large-scale technological shifts that impact a diverse set of users.
One technology in particular that has continued to disrupt the IT landscape over the last fifteen years is virtualisation, an IT initiative that has steadily transitioned through the Hype Cycle over the last fifteen years, from the early adoption period fifteen years ago to its current standing as a mature technology.
Its acceleration has given businesses the agility to compute information at much greater speeds, enter new markets across the world, introduce new ways of working and reduce energy consumption and the cost of IT. This is the picture that many of us are familiar with. However, while virtualisation has fast become one of the most transformative technologies of our generation for businesses, it's also had an impact on wider society, from hospitals and schools to travel and retail, which many of us don't consider. It's time to look at the bigger picture and the hidden impact that virtualisation is having on each and every one of us.
Education and research
 First off, virtualisation is playing a critical role in transforming traditional education models. It is no surprise that the learning experience has evolved over the last fifteen years. However, this doesn't just include the transition of chalkboards to interactive whiteboards. Virtualisation is enabling students to experience new and relevant ways of working, all helping to ensure that they are more engaged with lessons. This is something that St Edmund's college in Hertfordshire, United Kingdom is particularly embracing. The technology has enabled the pupils to access the school network from their own devices, such as laptops, tablets and smart phones, so they're much more engaged in lessons and can also work from multiple locations.
Virtualisation has also enabled university students at Ashkelon College in Israel to access its IT systems beyond the campus' four walls. Being able to access their workstation from any place at any time has improved their academic achievements and learning experience.
And on a much higher level, virtualisation also offers so much more than the ability to reduce IT costs; it provides the assurance that world class research remains secure, accessible and instantly available. Researchers at institutions like Oxford University address many of the major challenges that face us today, from language conservation to new vaccines, ageing to obesity, new energy sources to biodiversity, so keeping this secure yet accessible anywhere is paramount.
Charity and non-profit
It isn't just colleges and universities that are seeing benefits from virtualisation. It has also enabled charities like Cancer Research to reduce the cost of managing its IT infrastructure, in this instance reducing the number of physical servers by an estimated 60 per cent. The money that would have been required for this over the past five years runs into millions of pounds. The reliability of its IT systems also means that the charity's applications are run efficiently; ensuring that donations are always received and that essential online resources are always available. Other charities are benefitting from virtualisation in a number of innovative ways. Non-profit groups like Build Change are today able to leverage expert knowledge and data on natural catastrophes to inform their construction education programmes. Virtualisation is being used by the world leader in catastrophic risk modelling, RMS, to provide the most powerful critical risk management solutions, capable of modelling everything from earthquakes and hurricanes to terrorism and infectious diseases. This intelligence can then be shared with non-profit groups, all helping to provide a more resilient and safer society.
Health and wellbeing
Could virtualisation even be helping improve our standards of patient healthcare? Thanks to hospitals like Uniklinikum Leipzig (in Germany) and University Hospital of Aubagne (in France) the answer is a resounding yes. Offering doctors and other medical staff instant access to patient records through a virtual platform means that patient needs can be met exactly when they need to be. This has played a role in helping to increase the efficiency of hospital staff all the while reducing the cost of managing patient health. Most importantly, having instant access to the latest patient information gives medical staff more time to spend actually caring for their patients and has facilitated prescription and nominative delivery of medicine.
Since VMware was founded fifteen years ago, virtualisation has become the lifeblood which underpins organisations around the world. Positioned as a mature technology on Gartner's Hype Cycle, it continues to define one of the fastest growing segments in the global software market and this acceleration is showing no signs of slowing thanks to an ever insatiable demand for user mobility and efficiency today. More than 500,000 organisations across the world are using VMware's virtualisation software yet as this article suggests, there is a bigger picture to be understood. There is more to virtualisation than simply helping to compute at faster speeds and saving spend on IT infrastructure, it is today having a wider impact on the world around us something that touches each and every one of us across all walks of life.