In an exclusive interview, Ahmed El Sayed, Channel lead – Middle East, Saudi and South Africa at Aruba, a Hewlett Packard Enterprise company, tells Anita Joseph about the company's partner ecosystem, its success stories and Managed Services Strategy.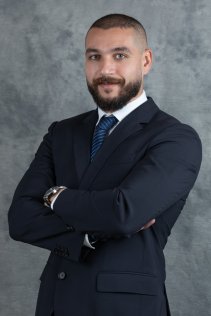 What is Aruba's channel presence in the region like-particularly in the ME, KSA & Saudi Arabia?
We count our highly skilled employees who support customers and partners as our company's most valuable asset. We realize that partners are key to our success and as such, we have continued to build and develop a strong, technically proficient and capable channel ecosystem. It has been a top priority to expand our channel partners presence across all key markets and verticals in order to have the best possible regional footprint and carry the Aruba flag to our customers. The diversity of our channel capabilities are key to successfully delivering on customers expectations of being true advisors and driving business outcomes, rather than just basic connectivity objectives. We have also made sure we expand our reach to new channel partners that play in the SD-WAN space, to leverage our EdgeConnect solutions and expand our market share.
What is the secret of Aruba's success across multiple verticals and what drives its growth?
Our solutions address the specific needs and imperatives of different industries and create value through transformed customer experiences and accelerated financial outcomes. Be it retail, education, financial services, healthcare or hospitality, Aruba enables amazing digital experiences from edge to cloud with a network that's secure, agile, and autonomous. Our core value remains "customer first, customer last". We are committed to each customer's success – co-creating solutions to solve their unique problems. Because Aruba was born in the mobile, cloud, and IoT era of networking, this required us to think about connectivity and end-user experiences in a very different way — a secure, intelligent edge network. As an industry leader in secure Wi-Fi, we expanded our portfolio to include secure wired + wireless, as well as industry leading network management, and location services. Aruba ESP is the only architecture that enables organizations to implement an end-to-end network comprising WLAN, switching, SD-WAN, and remote access, all protected by common Zero Trust and SASE security frameworks, built-in from the start. It also helps simplify IT operations and improve agility by integrating more workflows and advanced technology through single pane of glass network management and improves network service delivery and the resulting end-user experience through full-featured AIOps
Tell us about Aruba's Managed Services strategy, particularly with reference to Cloud-as-a-Service?
Aruba ESP is designed to provide customers with flexibility and options to build their infrastructure in the way and with the timing that works best for them. HPE's vision is to become the leading Edge-to-Cloud Platform-as-a-Service company, and Aruba's ambition is to be the Edge Authority, leveraging Aruba's Edge Services Platform (ESP). As a strategic priority, and using this as a foundation, our mission is to grow the Aruba Network-as-a-Service (NaaS) business together with our channel partners. We managed to create various models whereby our channel partners can deliver As-a-service experience to our customers, while benefiting from developing customer loyality and delivering QOS up to our customers expectations. One of the three key ways is where the partner resells HPE GreenLake for Aruba. The second is where partners use their own brand, NOC and services and manage customer relationships. And lastly, a partner can leverage HPE Financial Services (HPEFS) offerings to augment Aruba-branded SaaS or partner-led NaaS. The good news is that we have Managed Services channel partners in most of the countries in Middle East that can deliver ESP as a service.
Can you brief our readers about a company success story?
Aruba has repeatedly been recognized by third party analysts as a leader in Wi-Fi 6, switching, SD-Branch, and a visionary in Data Center networking. The world's largest companies rely on us to provide a secure, AI-powered edge services platform that spans across campus, branch, data center, and remote working environments. Aruba has been at the forefront of innovation since its start, and has continued to make significant investments to deliver Aruba ESP (Edge Services Platform), the first platform that goes well beyond conventional network management to provide AI-powered operations, provisioning, orchestration, security, and location services from the cloud. Combining over 18 years of proven wired and wireless network expertise with modeling telemetry data from over one million wired, wireless and SD-WAN devices, Aruba AI can identify anomalies and provide prescriptive recommendations that network administrators can trust. No other networking vendor has this level of AI expertise. Aruba as-a-service provides options for financial and consumption flexibility across hardware, software, and management operations. Flexible financing options include leasing, deferred payment, and buy-back programs for unlocking sunk costs. Consumption options include SaaS and NaaS solutions offered in simple pay-as-you-go subscriptions.
We are always customer first, customer last. We don't develop technology for technology's sake—everything we do starts and ends with our customers. We are unconventional and innovative. We've never been a traditional networking company. We're always questioning, pushing boundaries, and charting new paths to success. We are the biggest small company.  Over the years, we've treated our customers, employees, and suppliers like family while remaining nimble and ahead of market shifts.
And finally, we have proven success in driving outcomes for customers, for which we work hand-in-hand with partners.