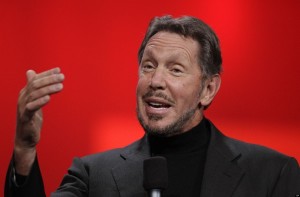 Oracle will buy hospitality and retail technology vendor Micros Systems for US$5.3 billion, in a deal that will be its largest since the purchase of Sun Microsystems in 2010.
Monday's announcement follows previous reports of Oracle's interest in Micros. The deal has been approved by the boards of both companies and is expected to close this year. Net of Micros' cash, the transaction is worth $4.6 billion, according to Oracle. Oracle bought Sun for $7.4 billion, for a deal value of $5.6 billion net of cash and debt.
"We anticipate delivering compelling advantages to companies within the hospitality and retail industries with the acquisition of Micros," Mark Hurd, President, Oracle, said in a statement.
Micros sells hardware and software used by hotels, restaurants, retailers and other industries to run their operations, from POS (point of sale) systems to back-office applications. Its products are installed at hundreds of thousands of locations around the world. Micros has 6,600 employees and logged $1.27 billion in revenue in its last fiscal year.
It may be easier for Oracle to weave Micros into the mix compared to some of its other acquisitions, given that Micros' has built products using Oracle technology.
The vendors' combined products will help hospitality and retail companies modernise their operations and take advantage of cloud computing, big data analytics, mobility and social media, according to a presentation released Monday.
Micros should also fit into Oracle's broader customer experience push, which incorporates its CRM, marketing and support software.
Salesforce.com and SAP, among others, are pursuing similar strategies. Oracle's move could spark acquisitions of or expanded partnerships with Micros competitors, which include NCR, Par Technology and Posera-HDX.
Originally published on
IDG News Service (Boston Bureau)
.
Click here to read the original story.
Reprinted with permission from
IDG.net
. Story copyright 2018 International Data Group. All rights reserved.