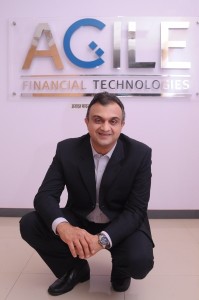 Insurance software service Agilis Core Insurance suite has been ranked and included in the Celent report for EMEA Policy Administration Systems 2013: Life, Annunity, Pension and Health ABCD Vendor View.
Agilis Life, Pension and Annuities, and Agilis Health Insurance were selected by Celent, a research and consulting firm focused on the application of information technology in the global financial services industry.
"Being recognised by Celent and having Agilis Life, Pensions and Annuity profiled within the latest Celent EMEA Policy Administration Systems 2013 Report is a significant validation of our capabilities in the Life, Pensions and Health insurance technologies," said Kalpesh Desai, CEO, Agile FT.
Based on customer feedback, Agilis Life, Pension, and Annuities, featured within the full profiles section of the report, has received its highest rating at 4.9 out of 5.0 for its post-implementation services and received a 4.4 rating for ease of integration and systems's configurability performance.
Customer references also highlighted the fully integrated solution covering the entire business cycle and general ledger parameters used to create new insurance products and workflow covering all the steps of insurance business, from underwriting to claim management, reinsurance and accounting.
Also emphasised were the ease of integration with 3rd party add-ons and integrated document management.
In its current report, Celent provides 28 full profiles of policy administration systems in EMEA and 21 limited profiles using its ABCD Vendor View, which is a representation of a vendor marketplace designed to show at a glance the relative positions of each vendor in four categories based on Advanced technology, Breadth of functionality, Customer base, and Depth of client services.
The report is part of a series on policy administration systems (PAS) in EMEA, North America, and Asia-Pacific and reviews and profiles the life, pension, health, and annuities insurance administration systems available in the regions.