AI adoption is now becoming the norm across the UAE, more so in the country's capital. Abu Dhabi's growing focus on AI is integral to its overarching digital transition path. The technology is at the crux of the emirate's commitment to continuously enhance government services for the benefit of the people.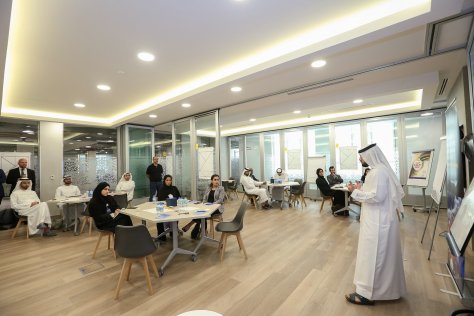 The Abu Dhabi Government services ecosystem 'TAMM,' a product of the Abu Dhabi's accelerator programme 'Ghadan 21,' is one of the high-profile government endeavours that leverages AI technology. The ecosystem seeks to enhance government performance by providing community members with easy and convenient access to public services on a single platform.   
To make government services seamlessly accessible, TAMM has implemented AI in some of its channels like the Abu Dhabi Government Contact Centre through its Customer Relationship Management (CRM) as well as the mobile app version to further improve customer satisfaction. The app offers more than 600 government services, which make up 80 per cent of all government digital services in Abu Dhabi. The end objective is to make 100 per cent of public services available on the app by the end of this year.   
In addition, the Department of Government Support represented by ADDA has recently collaborated with various government entities in Abu Dhabi to develop use cases leveraging AI. One such use case is the development of the innovative Vehicular Attention and Safety Tracker (VAST) system in the emirate. A result of the partnership between Abu Dhabi Police and Abu Dhabi Digital Authority (ADDA), VAST aims to reduce traffic incidents, boost road safety, and raise awareness on safe driving practices.    
Another recent local AI-driven project is the analytical human resource management model for the Abu Dhabi Government. In cooperation with ADDA, the Human Resources Authority – Abu Dhabi (HRA), completed the project to help government entities implement policies on unplanned absence, thus ensuring smooth business continuity, boosting productivity and business development opportunities, and developing more efficient employment schemes that safeguard both business and individual growth. The model also works by analysing and processing big data using AI technologies.