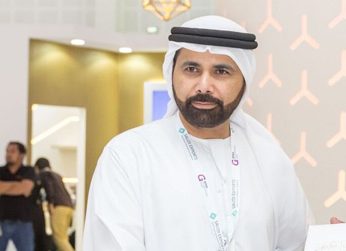 The Ajman Department of Economic Development, Ajman DED, has launched four new e-services to assist the work of investors in the emirate, as part of the '100 Days Plan' for 2017.
The services aim to automate the process of obtaining commercial licences, including issuing permits for adopting information banner specifications and mobile car wash permits, according to the laws and conditions of each service.
The new services also include electronic payments and report requests for fines, to assist businesses and investors in conducting transactions and payment of fines electronically.
Ali Issa Al Nuaimi, Director-General of Ajman DED, said that the launch of these services represents a shift in adopting knowledge-based economy applications and assisting business.
He explained that this step aims to provide advanced services that comply with comprehensive development requirements, match the needs of smart transformation, and serve the implementation of Ajman Vision 2021, to build a happy and prosperous community and an exceptional government. This supports the achievement of economic development, social prosperity and user happiness, as per the directives of H.H. Sheikh Humaid bin Rashid Al Nuaimi, Supreme Council Member and Ruler of Ajman.
Ohood Ali Al Shuhail, Director-General of the Ajman Digital Government, stressed that the digital government has initiated five strategic goals since the beginning of the year, which consists of the 100 percent digital transformation of government services in Ajman by the end of the current year, and the digital transformation of joint government services by the end of 2018.
She added that their five goals include the adoption of an 80 percent-level of digital services by the end of 2021, as well as the total digital transformation of its 30-priority government services within 100 days.
The coming month could witness the achievement of the first digital transformation plan of government services in Ajman, she concluded.