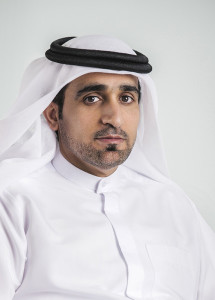 His Highness Sheikh Khalifa bin Zayed Al Nahyan, Ruler of Abu Dhabi and President of the United Arab Emirates has appointed H.E. Hamad Obaid Al Mansouri as Director General of the Telecommunications Regulatory Authority (TRA).
Al Mansouri has been the Director General of the UAE mGovernment since April 2014 and as the Deputy Director General of Information and e-Government from May 2013 to April 2014.
He holds a Master's degree in Multimedia (Computer Science) from Middlesex University, UK, and has also held various positions, some of which he still resumes now, including his role as a technical consultant in many government entities and institutions.
H.E. Mohammed Ahmed Al Qamzi, Chairman of the TRA, has praised the role played by former TRA Director General H.E. Mohamed Nasser Al Ghanim, in developing not only the TRA but also the overall UAE ICT sector.
Al Qamzi noted the importance of the continued presence of Al Ghanim as a consultant to the Board of Directors, "I stress that the continued presence of Al Ghanim highly contributes to the mission and role of the TRA in the upcoming phase, which will witness great challenges," he said. "Al Ghanim's remarkable contributions were invaluable not only to the progress of the TRA, but also in the UAE's journey to advancement.
"The appointment of H.E. Hamad Obaid Al Mansouri as Director General of TRA will add great value, especially in this critical phase, due to his broad and varied expertise and professional experience, particularly in developing important national initiatives that the authority is working towards implementing."