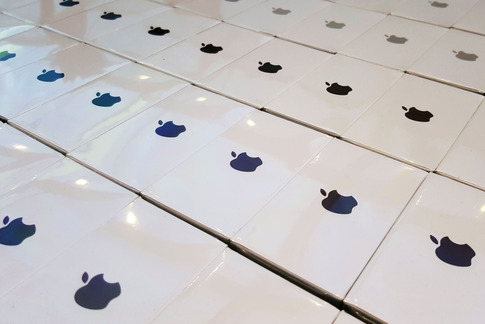 Apple has recently reported its first quarterly revenue decline in 13 years, which came as no surprise to companies, investors and analysts that are closely following its finances.
After more than a decade of increasing revenue and profit leaps, Apple is coming down, which is still leagues above most companies. The company reported $10.5 billion in profit on $50.6 billion in revenue.
For the first time ever, iPhone sales fell in the quarter ending March 26, which does not include iPhone SE sales. Even though the company sold 51.2 million units in Q2, beating the 50.7 million estimated units sold, it still did not match the Q2 2015 results, which was a record-breaking quarter with 61.2 million units sold.
Apple missed analyst estimates of $52 billion in revenue, down year-over-year from $58 billion, and $2 in profits per share, down from $2.33 a year ago. Apple cautioned prior to releasing its earnings report that iPhone sales and revenue had not met earlier forecasts.
iPad and Mac sales were also down. Apple sold 10.2 million iPads—and that number includes the 12.9-inch iPad Pro, though not the smaller 9.7-inch version that just launched—and 4 million Macs. Revenue from iPads and Macs in Q2 was down 19 percent and 9 percent, respectively, year-over-year.
Apple just reported its most profitable quarter ever—$18.4 billion in the 2015 holiday quarter—which was also one of the most profitable quarters any company has ever had. "Our team executed extremely well in the face of strong macroeconomic headwinds," Apple CEO Tim Cook said in a Tuesday press statement. "We are very happy with the continued strong growth in revenue from services, thanks to the incredible strength of the Apple ecosystem and our growing base of over 1 billion active devices."
Originally published on Macworld. Reprinted with permission from IDG.net. Story copyright 2018 International Data Group. All rights reserved.