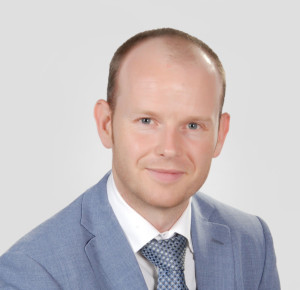 Network access solutions provider Aruba Networks has announced that it has signed a partnership agreement with WestconGroup, the regional value-added global distributor of security, unified communications, network infrastructure and data center solutions. The relationship extends from the Middle East and includes France, Spain, Sweden, Denmark and South Africa. As per the agreement, WestconGroup will distribute Aruba's portfolio of access management, network infrastructure and mobile engagement solutions through its extensive network of resellers and systems integrators across these regions, enabling regional organisations to create next-generation wireless networks.
Osama AlHaj-Issa, Channel Director, Middle East and Turkey at Aruba Networks said, "We are currently experiencing a huge demand for our mobility solutions and exponential year on year growth. As we look to tap into the huge business potential in the region, we find it critical that we form alliances with key partners that share our vision and have the capabilities and resources to help us grow.
"We are delighted to sign on Westcon as our new distributor in the Middle East. We are confident that their deep understanding of the market and their excellent technical expertise will greatly strengthen Aruba's reach throughout the region and help us penetrate the government, hospitality, education and healthcare sectors, which are key verticals for our company."
Within the Middle East, the distributor initially plans to focus its efforts on expanding Aruba's footprint in high-growth markets such as UAE, Qatar, Egypt, Kuwait, Pakistan and Oman. The partnership will involve WestconGroup recruiting the right channel partners and managing them to build a steady revenue stream and scale Aruba's business in the region. Westcon will run regular Aruba related demo and enablement sessions for its partners.
"We believe in the benefits of best-of-breed solutions, and in the wireless networks space Aruba Networks brings a full suite of market leading technology and solutions. We are excited about the Aruba Networks partnership and are confident that this will be highly successful and valued by our partners and customers," said Christopher Green, Divisional Director, WestconGroup Middle East.
"We believe this adds considerable value to our existing portfolio of leading security solutions as they continue to drive product innovation in core markets, and further strengthens our position as the market-leading security and networking distributor in the Middle East."