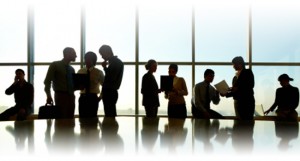 Avaya, a provider of business communications, collaboration systems and services, used its Annual Channel Partner Conference in Berlin today to introduce new channel initiatives which will help recognise and reward its most loyal and dynamic partners.
The Avaya Connect partner programme is evolving to reflect changing channel dynamics and ensure that Avaya partners are equipped to deliver the broadest possible solution sets to customers, the company said.
"We are removing obstacles and improving accessibility; making it easier for the best and the brightest to do business with us. Avaya retains its laser focus on enterprise communications and open standards and we remain committed to educating and authorising partners who share our passion and vision. With commitment of this level on both sides I'm sure that the year ahead will be our best yet," said Jeremy Butt, VP, Worldwide Channels, Avaya.
According to Avaya, with a growing emphasis on innovation and value, plus the release of more than 60 new products over the past 18 months, the organisation's driving a focus on increasing the competency, customer satisfaction and competitive advantage of its channel partners.
To support these partners, Avaya is introducing a number of new elements to the Avaya Connect program, representatives of the company said.
These include a new designation that rewards channel partners who achieve significantly higher scores in their customer satisfaction surveys, called "Partner in Customer Excellence"; a partner benchmarking tool to help channel partners identify how they compare against similar partners and against industry averages; a global consolidation of tools, pricing and operational processes into one workflow which will deliver significant efficiencies for partners will be rolled out in each region through 2012, called Avaya OneSource.
The company also announced the roll-out of the Multinational Channel Deal initiative across EMEA, designed to help partners respond to large scale opportunities without the need to invest heavily in new markets where they don't traditionally have a presence.
"We expect the highest of standards from our partners but, in return, we give them the same. Partners with genuine expertise deliver more value to our customers and to our business. Those who are committed to improving their knowledge of the Avaya portfolio will be rewarded. We will reward them for the percentage of the Avaya portfolio they sell, the value of new customer wins and customer growth opportunities," said Jan Lawford, senior director, EMEA Channels, Avaya.