Avaya and Icosnet have announced a strategic partnership to jointly provide Unified Communications (UC) technologies from a cloud platform in Algeria.
With growing demand for advanced connectivity and communications solutions, the new cloud-based offering will bring innovative technology consumption models to help drive digital transformation within organisations in the public and private sectors in this emerging market.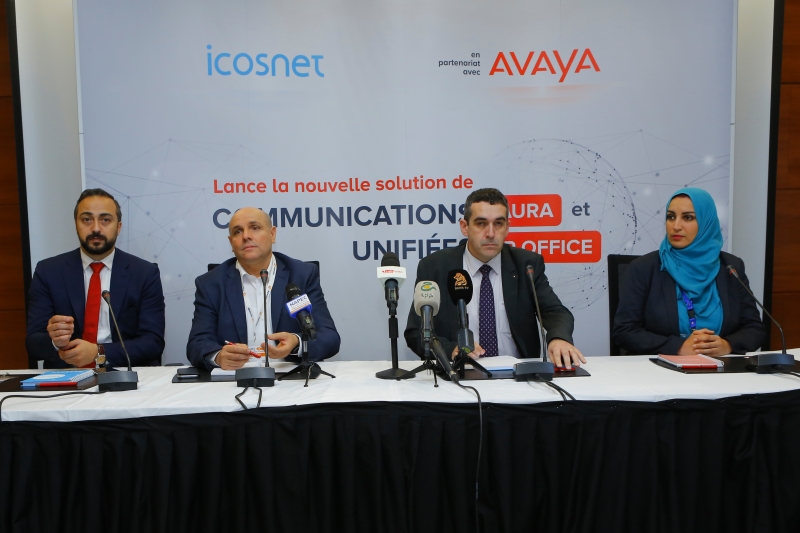 Based on Avaya Aura and Avaya Equinox, the UC cloud-based service offered by Icosnet provide streamlined, mobile-first communications that are less complex than many legacy systems.
"We have seen an undeniable market opportunity around communications-enabling organisations in Algeria, and we believe that partnering with Avaya to bring their globally-proven solution to this market is the right way to address this," said Ali Morsli, Deputy General Manager, Icosnet. "This partnership will also enable us to provide end users with advanced and unique experiences through an integrated service offering. As the first mover in Algeria to offer UCaaS, this is an exciting step for us, and we look forward to digitally transforming the nation's workforce."
The service will enable Algerian organisations to leapfrog traditional enterprise communications models and add advanced capabilities in a hybrid or pure cloud model. For example, organisations can communications-enable the business applications and browsers that are used most often within the organisation, making it easier and faster for employees to communicate and collaborate with customers, partners and other colleagues.
Lionel Hamman, Territory Account Manager Algeria and WCFA, Avaya, said, "The Algerian market has a growing appetite for innovation, particularly around mobility and collaboration. By offering embedded communications capabilities within everyday work applications, we are simplifying the process for end-users to access advanced communication and collaboration capabilities. At the same time, we're enabling decision-makers to see the value in accessing a cloud solutions model. Together with Icosnet, we are best positioned to lead the Algerian market transition towards a digitally-enabled future."