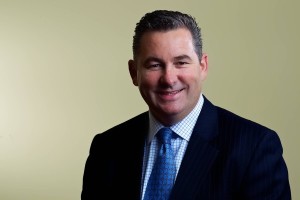 Healthcare IT solution provider Cerner Middle East has announced the expansion of its office in Riyadh, which was launched in 2008.
Through the expanded office, Cerner aims to strengthen its commitment in Saudi Arabia; support its client base as well as enhance its implementations for the Saudi market, the company says.
According to recent reports, Saudi Arabia's health care budget for 2013 is $27.4 billion and expected to increase to $47.7 billion by 2017. In addition, the Ministry of Health plans to increase total bed capacity of the country's health care system by 44,000 beds by 2015.
"The Kingdom is fulfilling its aspiring vision to transform health care in Saudi Arabia. This is testament to the growing health care demand, strong government support, a robust economy and a flourishing HIT community," said Mike Pomerance, Vice President and Managing Director, Cerner Middle East. "Our new Saudi Arabia office will support us building on our success in the region as we strive to increase local support for our clients."
Last year, Prince Mohammed Bin Abdulaziz Hospital in Riyadh and Cerner signed a landmark agreement to automate clinical information processes in the hospital. PMAH will use Cerner Millennium®, a unified health IT computing platform, to enable its health professionals to prioritize safety, efficiency and evidence-based best practices.
Working with 12 facilities in Saudi Arabia, Cerner Middle East has provided HIT solutions to clients for more than 20 years, including King Faisal Specialist Hospital & Research Centre and National Guard Health Affairs.
The Saudi Arabia branch of Cerner Middle East is located at Al Degheither Building, Tahliya Street in Riyadh.