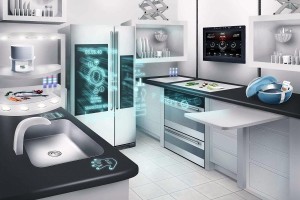 Internet of Things standards groups are rallying the troops for efforts to make thermostats, door locks, sensors and other connected devices find each other and share information. 
On Thursday, the Open Interconnect Consortium announced it had gained 27 new members, including Cisco Systems, Acer, chip maker Mediatek and home IoT hub maker SmartThings, since it was founded in July. The group's founding members include Intel, Samsung Electronics and Dell. The OIC also named its board of directors, which will be led by Jong-Deok Choi, the deputy head of Samsung's Software Research and Development Centre.
The group says its mission is to ensure that devices such as wearables, remote controls, appliances and handsets can easily communicate and exchange information regardless of operating system, form factor or service provider. Member companies will contribute open-source code to build up the technology to make this possible, the group says. It plans to initially develop standards for discovery, connectivity and device authentication.
But the OIC isn't the only organisation pushing for a common approach in this area. On Tuesday, the Thread Group, backed by Google's Nest Labs business as well as ARM Holdings and other founding companies, opened up its membership and laid out plans to certify Thread products starting next June. Connectivity is also a focal point for Thread, which is developing a networking software stack. The AllSeen Alliance, which has its roots in the Qualcomm-developed AllJoyn framework for device communication over Wi-Fi and other networks, claims more than 70 member companies, nine working groups, and shipping products. These groups' efforts may be competitive in some areas and complementary in others, but it's not yet clear exactly how that will line up.
Originally published on
IDG News Service (San Francisco Bureau)
.
Click here to read the original story.
Reprinted with permission from
IDG.net
. Story copyright 2018 International Data Group. All rights reserved.