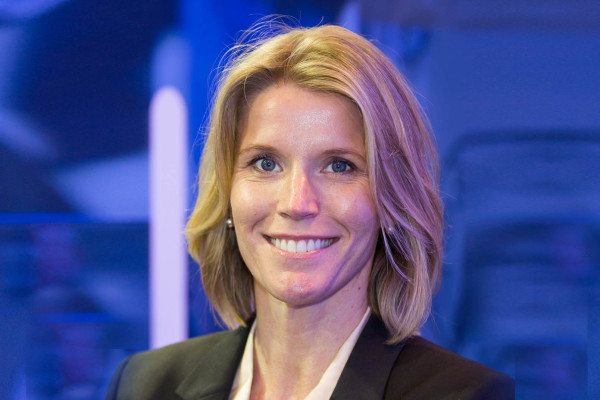 Cisco announced that it is holding the 'Women of Impact 2016 Conference' – a full day conference devoted to the development and advancement of women in the technology industry.
Themed 'Be Unstoppable', the annual event will be held on March 10th, 2016 at multiple Cisco sites globally and virtually. The local edition of the event will be held at Cisco's Dubai offices, where several eminent women business leaders and entrepreneurs from the region will share their experiences with attendees.
"The pace of change and innovation is accelerating faster than ever before, requiring a new approach to the way people work, live, play and learn. The IT industry represents huge potential for women, but they must take risks, overcome obstacles, and blaze new trails to be successful. Cisco has always been at the forefront of efforts to hire, nurture, promote and support women, especially in technical fields and leadership roles. We will continue to invest and promote opportunities for women to learn from one another and build connections that cultivate continuous career development and learning. To inspire and empower women to be extraordinary, Cisco is proud to host the Women of Impact conference once again this year," said Mike Weston, Vice President, Cisco Middle East.
Women of Impact 2016 is a full day devoted to professional women, powered by Cisco's Office of Inclusion and Collaboration in partnership with the Connected Women ERO. The conference is designed to provide ideas and insights and encourage women to go beyond what they think possible, with the aim of connecting, developing and inspiring women in technology. The conference will be held at multiple Cisco sites globally and virtually reaching over 8,500 people. It is open to all Cisco employees, customers and partners to help women in the IT field gain practical knowledge to help their careers and further their personal growth, as well as expand their professional network.
"Following the success of the event last year, where we encouraged almost 5000 women across 80 sites globally to 'Be Fearless' and invest in themselves and take risks that could drive them further than ever before, this year we are encouraging women to 'Be Unstoppable' by motivating them to be empowered in reaching their personal goals and prepare them for leadership roles. This conference is a powerful reminder of the power of diversity in our business," added Frida Kleimert, Head of Channel and Commercial Sales, Cisco UAE, and member of Cisco's Connected Women network.
The Dubai edition of Women of Impact 2016 will feature presentations by eminent women speakers including thought leaders and entrepreneurs from the fields of education, business, IT and sports. Frida Kleimert, Head of Channel and Commercial Sales, Cisco UAE will welcome delegates followed by the keynote presentation by Farah Foustok, CEO Middle East, Lazard Asset Management around the theme 'Be Unstoppable'. This will be followed by an engaging panel discussion, which includes speakers such as Mike Weston, VP Middle East, Cisco, Marie Pearson, CEO, Grow-M, Dr. Sana Odeh, Professor of Computer Science, NYU Abu Dhabi, Jess Towl, Triathlon Coach and UAE Strongest Woman and Rosamund Marshall, CEO, Taaleem.
The panel discussion will revolve around the theme 'Be Unstoppable', where the panelists will share their experiences on what motivates them to step out of their comfort zone and how to go about achieving their personal goals. The other speakers for the 'Inspire' track include Subia Mojib, Lecturer of Art, AUD and Iman Mutlaq, CEO, Sigma Investments. The local Women of Impact attendees will then have the opportunity to join the global conference through telepresence, where global speakers will share inspirational stories with them.