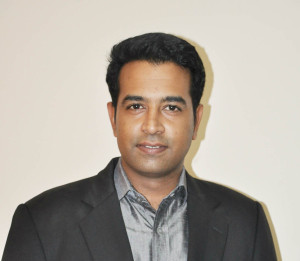 Cyberoam has appointed Mukil Madanan as its Enterprise Account Manager for Middle East. Madanan will be playing an instrumental role in expanding the company's client base in the region apart from managing the existing client relations.
In his previous role, Madhanan managed ICT infrastructure business and handled overall 200 plus customers in 6 years tenure in the company. Cyberoam looks forward to benefit from his experience in the Middle Eastern market. Ravinder Janotra, Regional Manager, Middle East Cyberoam said, "We welcome Madanan on board. His vast experience in handling critical projects and customers for enterprises, strong grasp on emerging technology trends and thorough understanding of the network security market will be beneficial for Cyberoam. Madanan's appointment will ensure that the expectations and demands of our esteemed clientele in Middle East are met in a timely and streamlined manner. We see tremendous opportunity for growth in Middle East and Madanan will play a pivotal role in securing a competitive leverage for us."
Janotra added "Cyberoam's award winning and innovative solutions can provide a big boost to network security in the region. Leading enterprises in the region have already implemented Cyberoam solutions at their premises and a significant number are in the process of doing so. We will continue to seek newer opportunities and strengthen our relations with existing customers."
Madanan said, "Cyberoam already has carved a niche in the network security market by providing unparalleled customer support and speedy resolution of technical issues; as an Enterprise Account Manager, this means a lot to me. By working directly with the staff at client locations, I will be able to gain valuable insights on technical challenges and common issues faced by IT-admins. This will be help us to provide them better solutions and support.