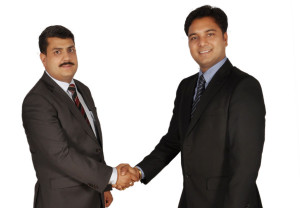 Cyberoam, a global network security appliances provider, has appointed SNB Middle East as the distribution partner for the Middle East region. According to the company, this partnership is aimed at making deeper inroads into the region.
SNB will be the authorised distributor for the vendor in UAE, Oman, Bahrain, Kuwait and Qatar. As a value-added distributor, it will provide sales support, market intelligence, pre-sales support and commercial skills services for the entire Cyberoam stack to its value-added reseller partners.
The distributor will focus on the development of the new channel for the vendor, driving deeper adoption of Cyberoam's technology and products within the Middle East IT channel.
Ravinder Janotra, Regional Sales Manager, Middle East, Cyberoam said, "With SNB's strategy of having a dedicated Cyberoam Presales engineer and Sales team, we are confident to grow business and have deeper penetration in the Middle East regions. Considering the rising awareness among business in Middle East for security, we see some huge potential in the region."
"We see this collaboration as mutually beneficial," said Sanjay Raina, Director, Networking & IT Security, SNB Middle East, "as Cyberoam is one of the leading names in network security and teaming up with them will help us offer impressive network security to our customers, especially when it comes to virtual security." He added, "Cyberoam's network security solutions for both virtual and physical appliances will enable us to reach and offer more to our customers."