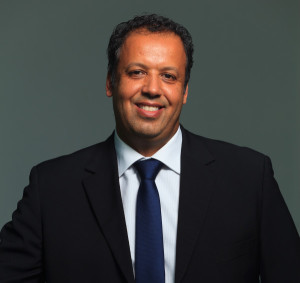 Dell has brought together its businesses in the Middle East, Turkey and Africa to create one new business region – META (Middle East, Turkey and Africa), which will be led by Driss Elougmani.
Dell has created a more scalable organisation where its specialist resources can operate across the entire region. Ultimately this will provide a richer experience for customers and partners, said the company.
Dell has seen significant growth across the Middle East, Turkey and Africa. According to the company, many organisations throughout the region face similar challenges and demand greater levels of advice and support as they expand their businesses. The enhanced organisational structure will enable the vendor to be even more focused on the needs of customers and partners, making best use of its regional hub and product centre in Dubai.
"At Dell we continuously strive to develop new and innovative ways to better meet the needs of our customers and partners. The creation of a META business region enables us to make the best use of our talent and portfolio of leading end to end solutions. We will also be able to share more customer references, helping customers of all shapes and sizes across the region achieve their business goals," said Michael Collins, VP and general manager, EMEA Emerging Markets.
Driss Elougmani, previously executive director and general manager of Dell's Africa and Turkey business, will now lead Dell's META business. Elougmani, a veteran of Dell for 13 years, brings extensive leadership experience and an impressive track-record of business growth from his previous roles.
Dave Brooke, previously executive director and general manager of Dell's Middle East business, is moving to a new executive role, heading up Dell's Client Solutions business in the Emerging Markets. Brooke, responsible for running the Middle East business since early 2009, oversaw significant growth in the region, helping to establish Dell as a recognised and trusted strategic partner to a host of influential customers and channel partners.
Dell's South Africa business continues to remain a separate organisation.