Dubai Health Authority (DHA) has signed an MoU with Avanza Solutions, which will involve Avanza's Smart City Medical Management Platform, Acuity, being rolled out across the emirate.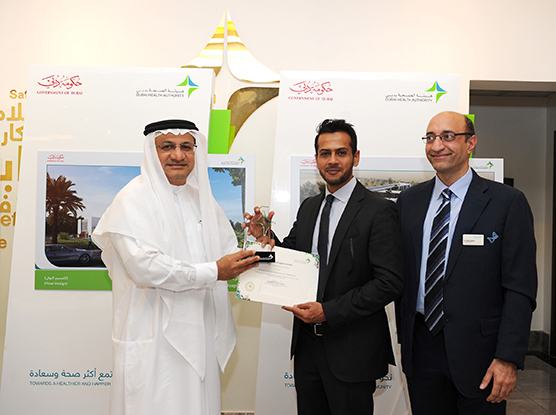 The MoU was signed by H.E. Humaid Al Qutami, Chairman of the Board and Director General of DHA, and Waqas Mirza, Managing Director and Chief Marketing Officer, Avanza Solutions, at the Dubai Future Accelators programme.
The Acuity system will be "invaluable" for Expo 2020, according to Avanza, when the population of Dubai will grow from 3 million to 25 million over a six-month period. For clinical emergencies such as a heart attack, seconds can mean the difference between life and death. It is in these situations that the application can make timely and evidence-based decisions.
Through the use of artificial intelligence, the system carries out complex commands that get activated once the patient is in the ambulance. This includes looking for the closest hospital with available beds, alerting relevant hospital teams and reserving beds.
By using Acuity, a heart-attack victim would not be transferred to the emergency department but will be sent straight to the cardiac suite, saving valuable time.
Avanza has merged its knowledge of blockchain and artificial intelligence with the expertise of clinicians and emergency care specialists. In collaboration with internationally trained healthcare professionals, the project aims to link the right patient to the right location, with the right clinician.
"Innovation is at the heart of everything DHA is doing to make Dubai one of the best healthcare providers in the world," said Al Qutami. "We are confident that Avanza's technology and platform in conjunction with its team of medical experts will deliver a highly advanced medical nerve centre for Dubai. This will result in faster and highly efficient handling of emergency and trauma patients, thereby saving many more lives."
"Acuity is a platform that enables a city to respond to its residents in times of need. Avanza is proud to be associated with the leadership, which continues on its path to build an efficient and smart city," added Mirza.
Dr. Asrar Rashid, Avanza's Chief Consultant and Children's Intensive Care Specialist Speaking at the Signing Ceremony, said, "Seconds can be the difference between living, complications & death. Add to this clinical complexity, possibly a disease outbreak or a tower-block fire; any health-care system would be stretched to its limit. We strongly believe that the Acuity technology platform, with our globally trained medical experts, can facilitate clinicians to save lives."