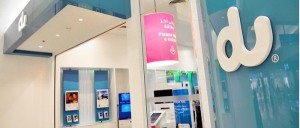 Du found itself in the midst of a social media meltdown on Tuesday, as customers responded via Twitter with outrage to new pricing plans for home services. 
The new pricing plans, which were not formally announced by the UAE-based telco, were discovered on du's website by a number of home users.
As per the new plans, apparently due to take effect on September 1, a Talk and Surf package with a broadband speed of 24 Mbps will cost Dh400 per month. This represents a 14.2 percent price rise from the previous cost of Dh350.
Meanwhile, the cheapest home service offering – the 8 Mbps Talk and Surf package – has shot up by a whopping 37.5 percent, from Dh199 per month to Dh275 per month.
du justified the new pricing plans on its website by stating that home users would receive either free international minutes or else "Premium broadband offering higher upload speeds".
However, du users across the UAE were incensed at not having been given significant warning that the prices were due to be raised.
"@dutweets how can you justify this without alerting your customers? du.ae/en/athome/Home…," tweeted Krysia Januszewski.
"@dutweets Just checked my last bill, no sign of anything regarding this – just a sneaky submenu on the website," chipped in Daniel Evans.
Before long, the conversation had extended to dozens of users, who quickly became more concerned with the massive price hikes. Many users stated that they weren't interested in the benefits of the new packages, and would rather have their old price plans back.
"@dutweets Dh50 is too much," tweeted Muhammad Aldalou. "Fine, we're all financially secure but that doesn't mean we want to be robbed."
"It's the principle. We r already paying too much for a poor service. I was billed for stuff not mine," added the user @Shelo9.
A confused response
The situation was made worse by du's reactions to the complaints on Twitter. No-one, it seemed, was getting the answer they wanted. Eventually, the official @dutweets account took to copying and pasting a single message to its users.
"We would appreciate if you explore the new benefits du.ae/en/athome/Home…," was one of du's most repeated lines of the morning.
On Sunday, du sent out a press release stating that it would be offering free international minutes to over 175 destinations from September 1. However, no mention of a price increase was made. Indeed, in one paragraph of the release, du stated, "Customers subscribed to higher broadband speeds with du's Talk and Surf or Talk, Surf and Watch packages will save up to 25 percent, making them the best broadband rates in the UAE."
When asked how a price increase for home services would save customers 25 percent, the official du Twitter account did not respond.
Forced to pay more?
Users in Dubai do not get to choose their home broadband providers – telcos are given sole operation rights in pre-determined areas, meaning customers are stuck with whichever telco is operating in their area.
One user pointed out that this meant a customer would be forced to pay more if their telco decided to raise prices, or else live without home broadband.
Expanding on this, Evans tweeted, "The point is that you're FORCING us to accept the 'benefits', you see?"
Unfortunately, no more meaningful responses came from du, which took to asking users to communicate via direct message or phone, taking the debate off of the public forum.
It is, however, rumoured on Twitter that du will provide its home customers with the option of opting out of the new pricing schemes. That said, no comment has yet been made by du.