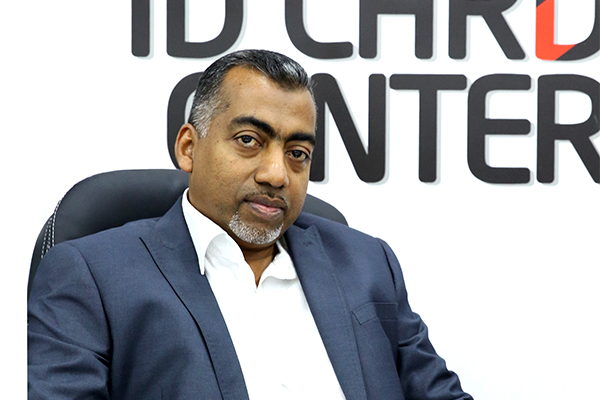 ID Card Center, Dubai's 'smart' document processing centre, recently opened at Deira to support the Dubai Government's efforts to digitise public services in line with the vision of H.H. Sheikh Mohammed Bin Rashid Al Maktoum, Vice President and Prime Minister of the UAE and Ruler of Dubai, to transform the city and the entire emirate into one of the world's most technologically advanced societies.
Originally operating as Naji Typing, the revamped ID Card Typing Center is expected to process all document requirements in a 'smart' and innovative manner, giving customers access to a wide range of advanced services designed and developed with their specific needs and utmost comfort in mind.
Having been chosen among a select group of service providers authorised to facilitate the processing of Emirates ID Card applications, ID Card Typing Center said that it will provide the full range of documentation assistance, from business setup processing, business name registration, trademark and barcode registration, visa documentation and medical and resident visa issues, wages protection system (WPS) services, embassy and consular solutions, document attestation, legal translation, and legal advice.
The Center will provide critical processing support for a number of key government entities – including the Ministry of Labour, the Roads and Transport Authority, Dubai Economic Department, Dubai Courts, Dubai Health Authority, Dubai Police, and The General Directorate of Residency and Foreigners Affairs. Its services will be backed by extensive experience in Business Documentation and Public Relations.
Ismail Ibrahim, Managing Director, ID Card Typing Center, said, "The idea behind ID Card Typing Center was to establish an entity that could support the document processing side of Dubai's digitisation efforts and overall 'smart' and 'happy' city ambition. Our Center marks a major milestone in Dubai's bid to become one of the best cities in the world. It fully supports H.H. Sheikh Mohammed's vision of providing unparalleled technology-enabled services to the citizens of Dubai. We are committed to providing fast, friendly and reliable one-stop document processing services to all residents and citizens in keeping with H.H. Sheikh Mohammed's development agenda."