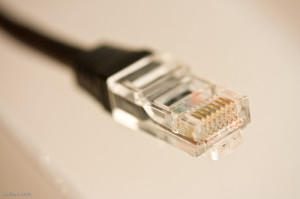 Network management firm Emulex have released their next generation of Ethernet connectivity solutions for virtualised, enterprise and Cloud datacentres.
 Emulex claims the OneConnect OCe14000 family of 10Gb and 40Gb Ethernet Network Adapters and Converged Network Adapters enable higher virtual machine densities, supports secure hybrid clouds with Virtual Network Fabrics ans leverage a new remote direct memory access over Converged Ethernet based low latency architecture to deliver application acceleration.
It also provides an open application performance interface that integrates with software-defined networking solutions. Emulex Senior Vice President Shaun Walsh said the firm had built the adapters to be optimised for the demands of the business, Cloud and Telco applications.
"We are providing a new way to optimise the deployment of new Web-scale applications, virtualised environments and software-defined infrastructures, with the ability to scale performance in three dimensions; higher bandwidth, reduced latency and increased I/O operations per seconds, to address the explosive growth of IP traffic and global storage," Walsh said.
Emulex says the technology uses highly efficient and scalable hardware offload technology to transfer the overhead of virtual networking which provides up to 50 per cent better CPU utilisation, compared to standard network interface cards, when used for VMware VirtualWire connection, thereby increasing the number of VMs supported per server.
It also delivers a fundamental four times performance increase in small packet network performance required to scale transaction-heavy and clustered applications.
Enterprise Strategy Group senior analyst, Bob Laliberte, said the major trends driving modern datacentres – virtualisation, Cloud, convergence and hyperscale computing – placed unprecedented demands on the network, storage and compute infrastructure.
"Emulex is delivering a new generation of 10/40GbE controllers and adapters to better enable organisations to meet that demand for unprecedented scale, performance and efficiency in the datacentre."
Originally published on ARN. Reprinted with permission from IDG.net. Story copyright 2018 International Data Group. All rights reserved.