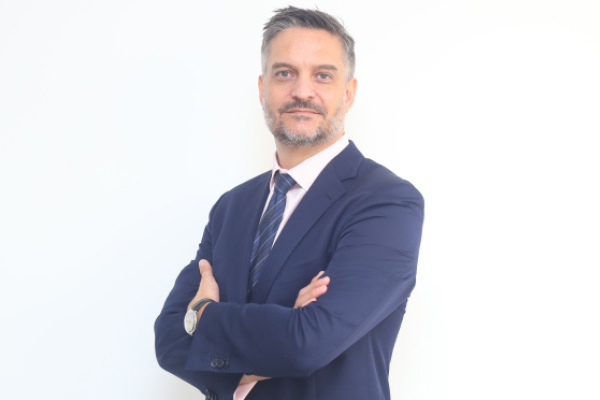 The chief information officer of much loved two-for-one app The Entertainer has said that the firm has completed its digital transformation, and is now relishing the opportunity to scale its operations through technology and innovation.
CIO David Ashford is also a panelist for the IT automation discussion at tahawultech.com's upcoming Power of 4 Forum, which is set to take place on Monday 17th September 2018 at the Habtoor Grand Resort and Spa, Dubai Marina.
Beginning its journey in 2001 as a printed book of offers for restaurants in Dubai, the firm quickly evolved into a popular app that is now used across the world, and was recently acquired for $100 million by Bahrain-based GFH Financial Group.
"We've completed our print journey, we've completed our digital transformation, but now it's time for us to scale to the next level," Ashford said.
"It's now really important that we push on in the right way. When you're doing something profitably and doing it right, you want to grow. It's easier to grow when you have standards and uniformity, but it's a question of striking a balance between innovation and standardisation. We want to push the boundaries to provide the best possible benefits to our stakeholders."
Ashford added that The Entertainer is committed to pursuing projects that will deliver tangible success, and not just technology for the sake of luxury.
"I think innovation for the sake of innovation is unsustainable," he said. "Innovation for commercial gain is what we're aiming for, and a big part of innovation is choosing the right projects to pursue.
"We do what's commercially attractive. We want to build a sustainable business. Every day, we're learning how to achieve true success, by delivering what matters from a commercial point of view, not just things that are cool or funky."
Ashford added that The Entertainer has done a lot of work behind the scenes with its corporate clients, including Emirates, Samsung and HSBC.
The Entertainer's partnership with the former has resulted in a solution that allows holidaymakers to enjoy discounted experiences around the world.
Also key to The Entertainer's technological evolution has been its fast-maturing policies around the use of data.
"We have a few key principles around data," Ashford said. "We don't capture what we don't intend to use. We will never, ever, disclose a user's identity to a third party. We don't ask for any information that we can learn ourselves, and we use data to make decisions wherever possible."
The Entertainer now has "about 70" employees working in a technology capacity, who are split into five teams: product innovation, engineering, data, operations (e-business) and special projects. "I don't know another company with an e-business department," Ashford said.
REGISTER NOW for the Power of 4 Forum to hear more from David, and join the conversation with over 300 technology experts and find out how the world is being reshaped by a new dawn of technology.