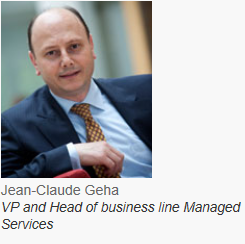 Ericsson's has announced its solution to this problem is Small Cell as a Service solution, which aims to improve quality of networks in dense areas.
This approach involves using low-powered, short-range radio access nodes to supplement existing telecom networks and increase capacity in traffic hot spots where large numbers of users gather.
The resulting densified network is owned by either Ericsson or a partner, and could serve multiple operators in scenarios when dedicated operator deployments are impractical.
Jean-Claude Geha, Vice President and Head of Managed Services, Ericsson, said, "This is an innovative managed services model that we are launching to cope with the huge volumes of traffic that are generated in areas where large numbers of people gather. Our solution is unique because of our ability to seamlessly combine 3G/4G with carrier-grade Wi-Fi, thereby ensuring that network capacity always exceeds demand."
Small Cell as a Service hopes to enable operators to manage increasingly video-centric traffic in ultra-dense environments where it may not be practical to find additional sites for macro cells.
It can be offered in conjunction with broadcast services such as content distribution and delivery, content processing and video stream handling, as well as Ericsson's content management systems.
Ericsson is showcasing the complete solution at Mobile World Congress (MWC) 2014.