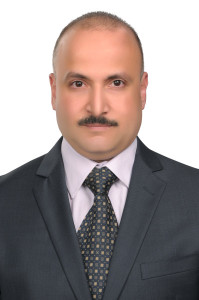 ESET has signed a partnership agreement with the information security and business applications distributor Gateworx to distribute its security solutions portfolio in Egypt.
This includes ESET's endpoint, mobile, authentication, file system and gateway security products for businesses and its mobile and computer antivirus products for home users.
In recent years, Egypt has begun taking steps towards establishing legislation for ICT intellectual property rights as well as cybersecurity and e-terrorism laws. "Egypt is key to the expansion of our footprint in North Africa," said Pradeesh VS, General Manager, ESET Middle East. "With malicious cyber activity rising in the country, organisations and users are understanding the need to protect their IT systems. We have the solutions to meet these challenges and demands but in order to make a strong impact on the market, we also felt the need for a partner with technical expertise and a well-established and enabled distribution network."
The distributor will recruit, train and support new qualified resellers and systems integrators and will extend the support of its qualified sales and technical personnel to managing and enabling these partners.
According to Gateworx, "'leveraging the skill sets and capabilities of existing partners" will also be key to the success of the partnership.