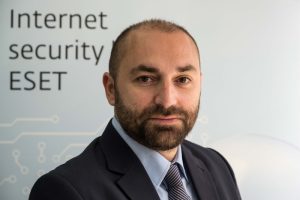 Manufacturer of security software and protection products, ESET Middle East, has announced that it is expanding its retail distribution channels across the Middle East markets.
In line with the company's mission of reaching out to new customers across the GCC, ESET Middle East has developed two new partnerships, with Newcom Computer Systems and Ashtel. With the retail partnerships, ESET is seeking to strengthen its market position via strong channel networks and enhance market presence. The partnerships will also allow ESET to expand its distribution reach, satisfying the increasing demand for ESET consumer solutions in the GCC as well as increasing product awareness across the region.
"The IT market in the region is growing at a fast rate with increasing demand for advanced security technology. Our partnerships with Ashtel Group and Newcom Computer Systems take us one step closer to realising our goal in providing the best way of using technology in a safer way against day-to-day threats, and offering best-in-class security solutions in the region," said Dimitris Raekos, general manager, ESET Middle East.
Newcom Computer Systems has been appointed to facilitate channel partner requirements for both retail and business products range. Meanwhile, Ashtel Group will distribute ESET retail products with a major focus on the UAE and Saudi Arabia markets.