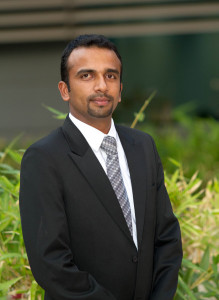 ESET has introduced its new partner programme for the Middle East, in order to offer more support and recognition to its growing regional channel base, says the company. It will be available to partners in the UAE, Bahrain, Qatar, Yemen, Libya, Oman, Kuwait, Jordan, Lebanon, KSA and Egypt.
The new programme has been customised for the region and is an extension of the company's global partner programme. It aims to empower the company's reseller and systems integrator partners to help them secure greater market shares in both, the business and home user segments.
"The relationships with our Middle East partners and considerations for the local market were key factors when formulating this programme. Our business is 100 percent partner driven so the channel is absolutely vital to our success," said Pradeesh VS, General Manager, ESET Middle East. "The new programme rewards our partners with attractive discounts, rebates and marketing support, while ensuring that they have access to the best possible technical and sales tools and support. Our objective is to have a network of highly skilled and motivated partners with deep expertise in our products. Their commitment to ESET will ensure that our customers have reliable access to the best possible security solutions."
Based on certain criteria such as revenues, commitment to the company and ability to provide dedicated end-user support, the new programme classifies partners as Gold, Silver or Bronze. According to the company, as a special consideration for the region, the programme makes certain concessions that enable partners and system integrators to qualify for a particular status based on their loyalty to ESET and market position, even if they do not meet certain requirement criteria.
The company will extend benefits that include free sales and technical trainings, discounts, demo license keys as well as pre-sales and post-sales support to all partners registered in the programme. The company further says, higher partner levels will be offered rebate programmes, dedicated managers from ESET, access to sales leads and funding for marketing activities. In order to better serve the needs of its valued clients, it will also offer pre-sales consultancy, POCs and post-sales support to its Gold partners.
"At ESET, our question to partners has not been 'what can you do for us?' but rather 'what can we do together?'. This is why we have specifically designed the program to make ourselves easily accessible to our regional partners which is something that larger vendors often fail to accomplish. The clearly defined structure will encourage partners to aspire for greater success with us, which will ultimately help us and our valued customers," said Elham Alizadeh, Channel Marketing Manager, ESET Middle East.