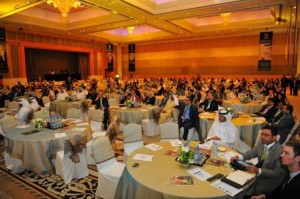 Etisalat is hosting its 'Digital Connect' event on the morning of 5th May at the Grand Hyatt Hotel in Dubai.
Presentations will cover a range of pressing topics in the IT industry, including the third platform, the importance of digitalisation and the emerging threat landscape in the Middle East.
Salvador Anglada, Chief Business Officer of  Etisalat, will be delivering a keynote, while  three other senior representatives from the telecoms firm will talk in-depth about some of the hottest technology trends such as cloud, mobility and IoT.
There will also be a speech from JP Rangawami, Chief Scientist at salesforce.com , and panel discussion featuring executives from MBC and Mastercard.
Attendees will have the option for a one-on-one business consultation on Etisalat's products and services experts at the venue.
If you are interested in attending Digital Connect, please click here to register: