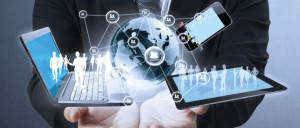 Following a 250 percent broadband speed upgrade for its business customers in September, Etisalat has announced that it will boost broadband up to another 50 percent and provide 200 free voice minutes for its customers subscribed to fixed business bundled propositions, at no extra cost.
As part of the upgrade, only BusinessSuper customers earlier subscribed to fixed line broadband can opt in for higher speeds and enjoy 200 free voice minutes when they subscribe to the recently launched Business Quick Start propositions.
Salvador Anglada, Chief Business Officer, Etisalat, said, "We believe in the growth potential of the country's SMB landscape. We are dedicated to empower this segment by providing the necessary tools and technologies that equip these businesses for a digital transformation. We are certain that with the market's most competitively priced broadband speeds and all-in-one bundled plans that we offer, our business customers will save big and benefit hugely in the long term."
John Lincoln, Senior Vice President, SMB, Etisalat, said, "Our constant service upgrades, speed boosts and service additions, backed by our investment in advanced technologies is a reflection of our efforts and commitment to help businesses in the UAE grow. Our one-stop-shop business solutions deliver everything that an SMB needs from one service provider. Up to 50 percent broadband speed boost aims to take their business to places that no one else can. Such enablement through low cost and high return services is, in a way, also an expression of our gratitude for the trust they place in us."
To subscribe to Etisalat's Business Quick Start all-in-one bundle and opt in to the new broadband speed boost at no extra cost, customers can call Etisalat's dedicated SMB call centre at 8005800, walk into any of Etisalat's Business Centres or simply SMS "BOOST" to 1040.