December 15th 2020: EV Lab, a first of its kind omnichannel, multi-brand electric vehicle platform, has today announced its official launch in the region. With the goal of revolutionising the automotive industry, the new and immersive platform aims to empower automotive enthusiasts in the Middle East to embrace more sustainable and responsible motoring experiences.
EV Lab is focused on driving the transition to sustainable mobility through leveraging the benefits that electric vehicles provide to air quality, the overall environment, as well as towards diversified economic growth. Channeling the knowledge of mobility in the region and their expertise in retail, the team behind EV Lab have created a concept that supports a customer's journey from the introduction to EVs through to the switch associated with owning an EV.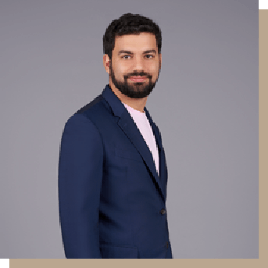 Kevin Chalhoub, Founder & CEO at EV Lab, is confident the UAE is ready to embrace this new technology, saying "Climate change is one of the most pressing issues of our time and road transportation is responsible for 24% of emissions globally. There is an urgent need to move towards a fully electrified transportation system. That's why it was crucial for us to launch EV Lab in a city as forward looking as Dubai. With the second-highest ratio of public charging stations per EVs in the world, the UAE is a perfect place to own an electric car. The faster acceleration, the ease of charging, the extended range, the increased power, and the advanced technology are some of the reasons why EVs   are the future of mobility."
The new era of EVs is steadily taking share in the region, with the introduction of increasingly technologically advanced and environmentally friendly solutions. During its lifecycle, electric vehicles can save an average of 20 percent of carbon dioxide for every kilometer driven in comparison to their gasoline counterparts, and up to 100 percent of the electric grid is operated solely on renewable energy. With a 40 percent global year-on-year increase in EV sales, Dubai is just one of the cities in the region working on making its roads viable for electric cars.